Jerome Chesley
Jerome Chesley's collection of paintings, from his years of work, showcase a variety
of subject matter including: still life, floral, architectural and land/seascapes. The watercolor paintings, giclees and mixed media set the stage for surrounding one's self in a rich indulgence with a range of subtle to bold
color. Much of his subject matter is based on a collection of familiar objects or places he's visited which have a special meaning or significance. His style allows the white of the paper to sparkle throughout his works.
Jerome has art degrees from  SUNY College at Buffalo and studied at the University of Art in Siena, Italy, Scottsdale Art School and with distinguished teachers throughout the U.S. Jerome's background in education at both public school and college levels allows him to incorporate the elements of art including: form, pattern and color in his work. In addition, he has created multiple art projects benefitting community organizations. He is a signature member and 2018 President of the Florida Watercolor Society, Master Signature Member and past president of the Florida Suncoast Watercolor Society and instructor at the renowned Chautauqua Institution summer program. He has won numerous awards for his paintings, many of which are in private collections. He has been twice selected as the Artist in Residence at the Art Ovation Hotel in Sarasota where he has had a body of his work exhibited in two exhibitions.
He teaches painting throughout Florida. His work is represented in Galleries in the Chautauqua, NY area.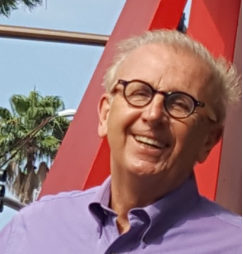 Contact Us
For inquiries, comments, and acquisitions, please feel free to contact us any time. We welcome your input and conversation.