Vista al Balcon
No Longer Available
Medium
Transparent watercolor
Dimensions
15" x 22"
Description
On a vacation in Cuba, we walked through the old city enjoying the churches, markets and architecture. We looked for a quiet cool place to rest and reflect on our day's journeys. My wife found a quiet courtyard where she enjoyed the solitude of the gardens amidst the old painted cast iron furniture while I viewed the art collection on the upper floors. The bright, intricate pattern of the tables provided an interesting contrast to the bold geometric patterns of the solemn courtyard's grounds in the strong shadows.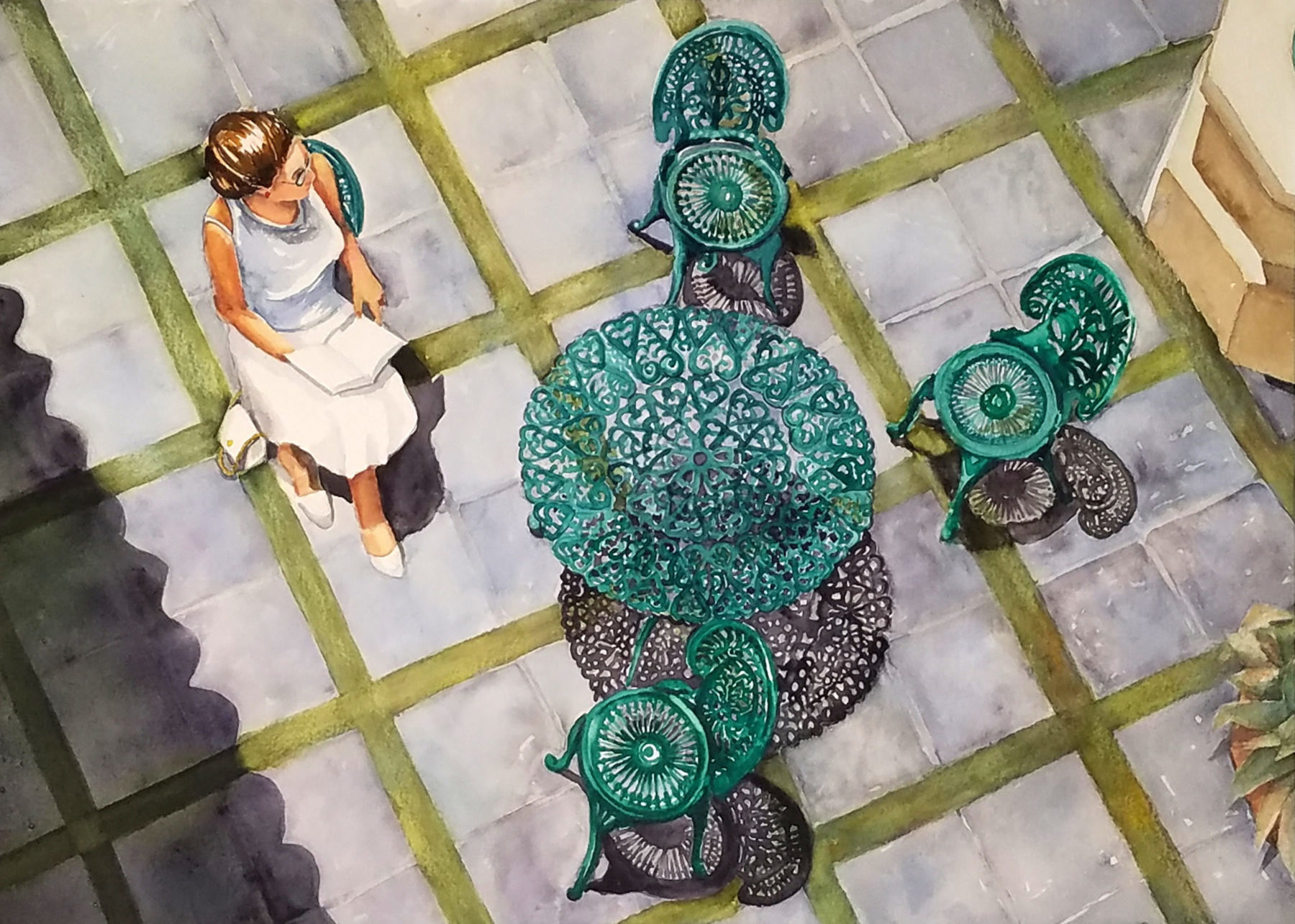 About this Artist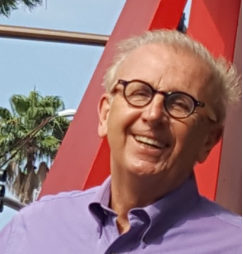 Jerome Chesley
Jerome Chesley's collection of paintings, from his years of work, showcase a variety of subject matter including: still life, floral, architectural and land/seascapes. The watercolor paintings, giclees and mixed media set the stage for surrounding one's self in a rich indulgence with a range of subtle to bold color. Much of his subject matter is based on a collection of familiar objects or places he's visited which have a special meaning or significance. His style allows the white of the paper to sparkle throughout his works. Jerome has art degrees from  SUNY College at Buffalo and studied at the University of Art in Siena, Italy, Scottsdale Art School and with distinguished teachers throughout the U.S. Jerome's background in education at both public school and college levels allows him to incorporate the elements of art including: form, pattern and color in his work. In addition, he has created multiple art projects…
View Full Artist Bio
Contact Us
For inquiries, comments, and acquisitions, please feel free to contact us any time. We welcome your input and conversation.