Porch Rockers
Completed
2021
Medium
Transparent Watercolor
Dimensions
24 x 30"
Description
Jerome works primarily with transparent watercolors. His paintings capture light and the feelings of local architecture and landscape scenes.This local scene invites the viewers to spend a relaxing time on the porch.
Inquire
Reserve Now
About this Artist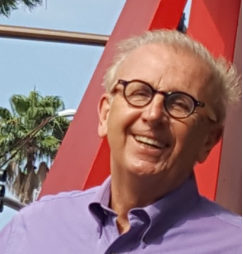 Jerome Chesley
Jerome Chesley's collection of paintings, from his years of work, showcase a variety of subject matter including: still life, floral, architectural and land/seascapes. The watercolor paintings, giclees and mixed media set the stage for surrounding one's self in a rich indulgence with a range of subtle to bold color. Much of his subject matter is based on a collection of familiar objects or places he's visited which have a special meaning or significance. His style allows the white of the paper to sparkle throughout his works. Jerome has art degrees from  SUNY College at Buffalo and studied at the University of Art in Siena, Italy, Scottsdale Art School and with distinguished teachers throughout the U.S. Jerome's background in education at both public school and college levels allows him to incorporate the elements of art including: form, pattern and color in his work. In addition, he has created multiple art projects…
View Full Artist Bio
Contact Us
For inquiries, comments, and acquisitions, please feel free to contact us any time. We welcome your input and conversation.