We'd Love To Hear From You!
Have a question, a comment or just want to say hello, reach out to us! We welcome your opinions, inquiries about acquisitions and any questions you may have.
Feel free to contact us at any time via email and by phone. We welcome your input and conversation, looking forward to hearing from you soon!
For general Chautauqua Visual Arts inquiries: art@chq.org.
To email our Galleries, Gallery Director Judy Barie and Assistant Director Erika Diamond: galleries@chq.org.
To email the Artistic Director, Sharon Louden: slouden@chq.org.
To email the CVA Manager, Chip McCall: art@chq.org.
Connect to our Instagram account and hashtags #CHQArt, #CHQ2020, #CHQLearn, #CHQEngage, #CHQAssembly.
Thank you!
Chautauqua Visual Arts
Back to Home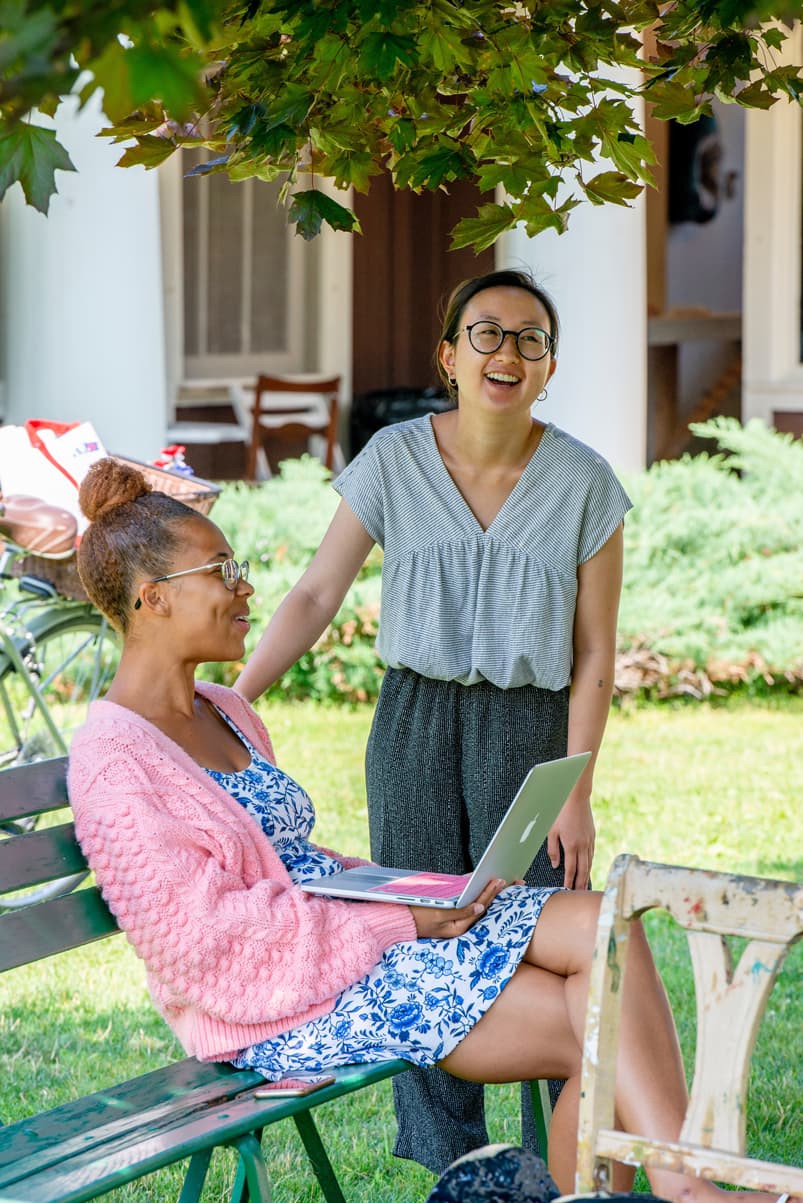 Give Us A Call during The Season At These Numbers Below:
School of Art
716.357.6301
Off-season
716.357.6217
Galleries
716.357.6460
Fax
716.357.9014
Gallery Store
716.357.2771
Subscribe to Our Newsletter