Mic Diño Boekelmann
Filipino American artist Mic Diño Boekelmann, was born in Quezon City, Philippines, and raised in Germany, Israel and the US. She received her BA from UC Berkeley and is the founder of The Orange Door, a multifunctional contemporary art space in Princeton, New Jersey.  
Boekelmann's visuals incorporate the Manila envelope. Her work has been shown at the Filipino American Contemporary Art exhibit at San Joaquin Delta College in Stockton, CA, the NARS Foundation on Governors Island, Princeton University, Salmagundi Club, Allied Artists of America, Princeton Public Library, and the Trenton City Museum and is included in the permanent collection at Princeton University.  
She was awarded the Sustainable Arts Foundation Fellowship, the Chautauqua Visual Arts Residency, the NYFA Immigrant Artist Program and is a founding member of NExSE, a Filipino American artist collective, and the ERL Collective, emerging residency leaders developing nurturing systems for BIPOC artists. Boekelmann lives and works in Princeton, NJ. 
Visit Artist's Website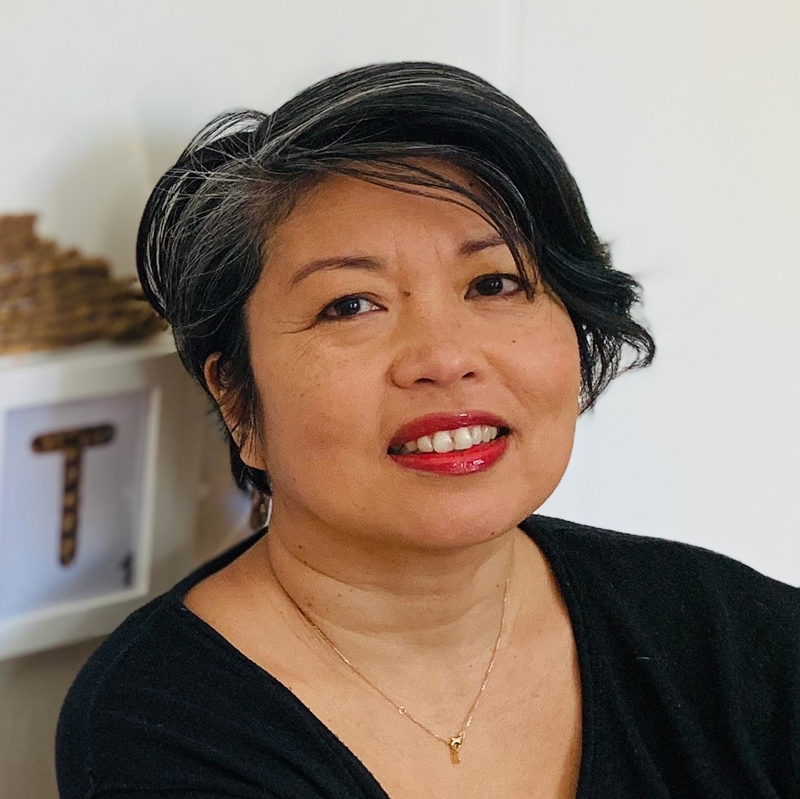 Contact Us
For inquiries, comments, and acquisitions, please feel free to contact us any time. We welcome your input and conversation.