Bond
No Longer Available
Completed
2022
Medium
Handcut manila envelope
Dimensions
13.5" x 9" (closed), 25" x 9" (opened)
Description
The iconic golden Manila Envelope is the starting point of my work. By hand-cutting this mundane office staple, I engage in a dialogue with the medium, transforming and allowing it to take new forms and shapes. As I deconstruct and reconstruct the material, it provides an invitation for transformation and creative exploration. 
My inspiration for using these envelopes is rooted in my mother's stories of growing up in Bicol, Philippines, where she witnessed workers processing Manila Hemp or Abaca, a native banana plant fiber used to make the original Manila envelopes. 
The sculptural work of Terno/Pamaypay and the three Manila Envelope cutouts in this exhibit touch on the themes for positive change: interconnectedness, care and growth.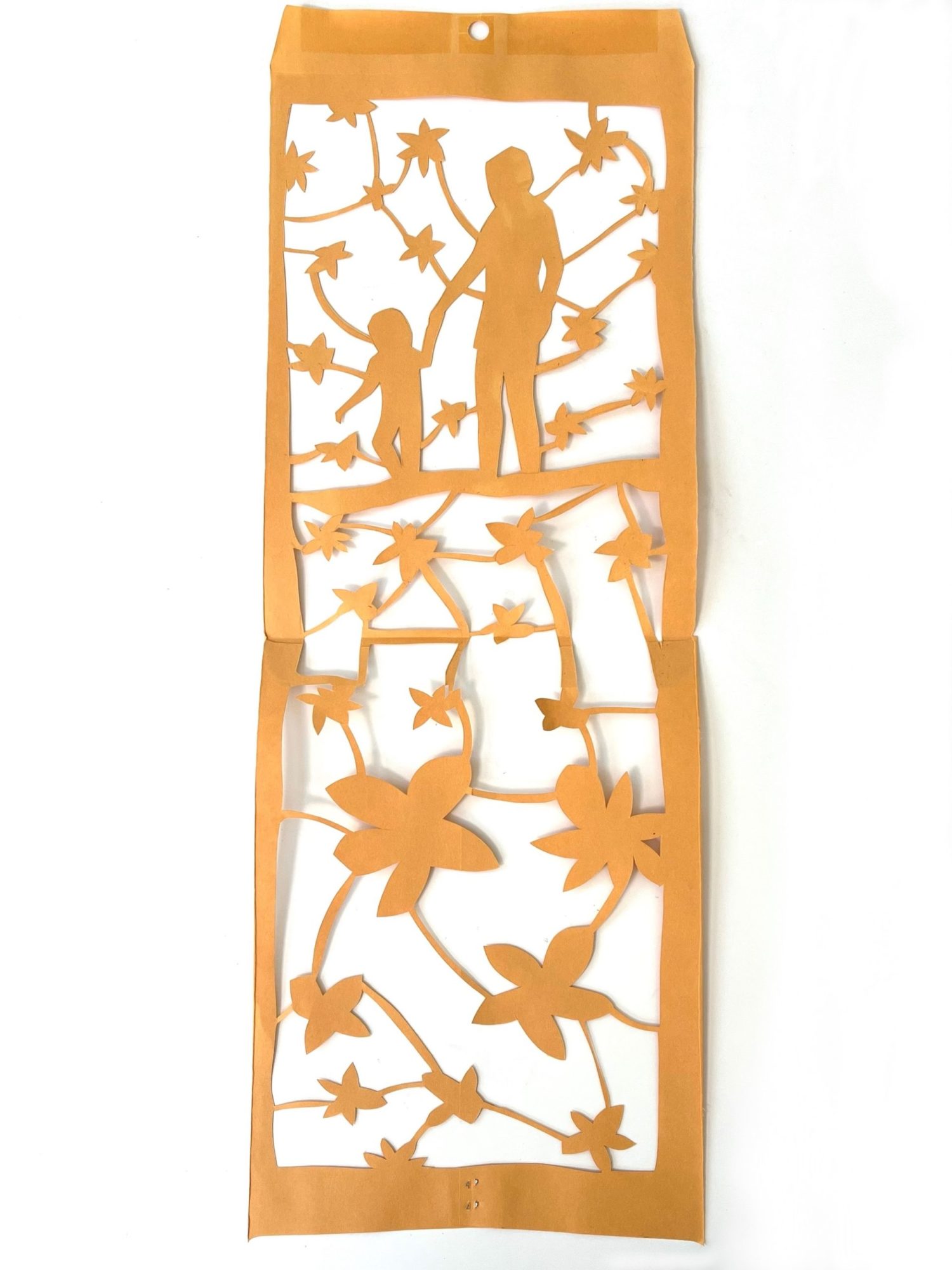 About this Artist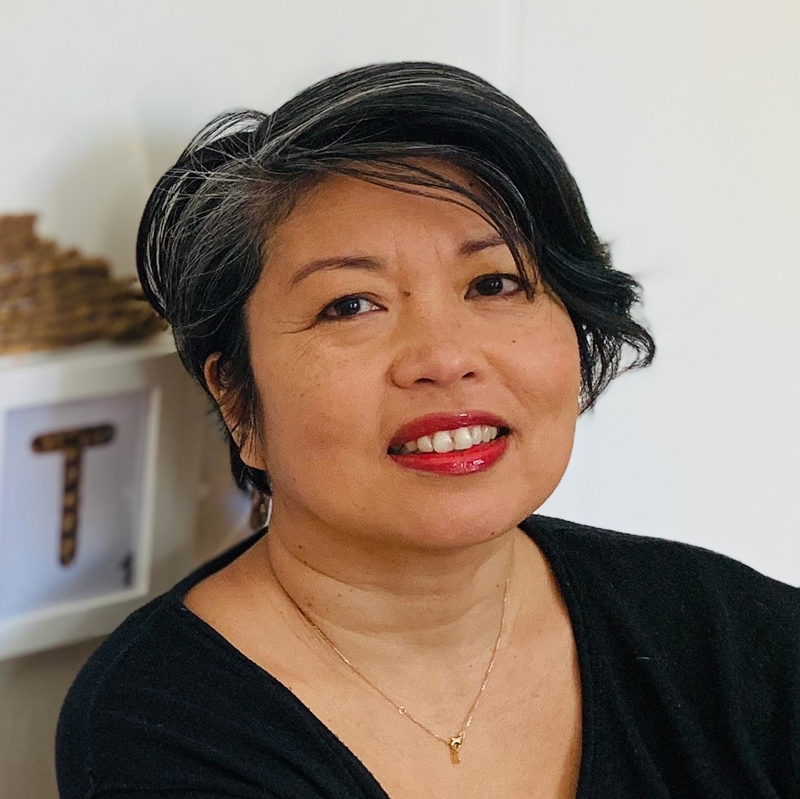 Mic Diño Boekelmann
Filipino American artist Mic Diño Boekelmann, was born in Quezon City, Philippines, and raised in Germany, Israel and the US. She received her BA from UC Berkeley and is the founder of The Orange Door, a multifunctional contemporary art space in Princeton, New Jersey.   Boekelmann's visuals incorporate the Manila envelope. Her work has been shown at the Filipino American Contemporary Art exhibit at San Joaquin Delta College in Stockton, CA, the NARS Foundation on Governors Island, Princeton University, Salmagundi Club, Allied Artists of America, Princeton Public Library, and the Trenton City Museum and is included in the permanent collection at Princeton University.   She was awarded the Sustainable Arts Foundation Fellowship, the Chautauqua Visual Arts Residency, the NYFA Immigrant Artist Program and is a founding member of NExSE, a Filipino American artist collective, and the ERL Collective, emerging residency leaders developing nurturing systems for BIPOC artists. Boekelmann lives and works in…
View Full Artist Bio
Contact Us
For inquiries, comments, and acquisitions, please feel free to contact us any time. We welcome your input and conversation.