Bite Marks
No Longer Available
Completed
2021
Medium
Video
Dimensions
5 min 19 sec
Description
Bite Marks is a series of images which seeks to understand my relationship with love through visual poetics. For me, learning how to love has been just as much an unlearning. My sexual development did not afford me the faculties for intimacy, and in the twilight of adolescence I gnaw my bones for an answer. Bite Marks speaks to the journey of clenching into the marrow of truth, until bone shatters and my mouth fills with blood. I spit on the floor in pain. I have not found my answer, but I have found my reason. I collect the shards and grind their edges into the concrete. I carve spoons and knives from my remains; these are unfortunate tools which serve me.
About this Artist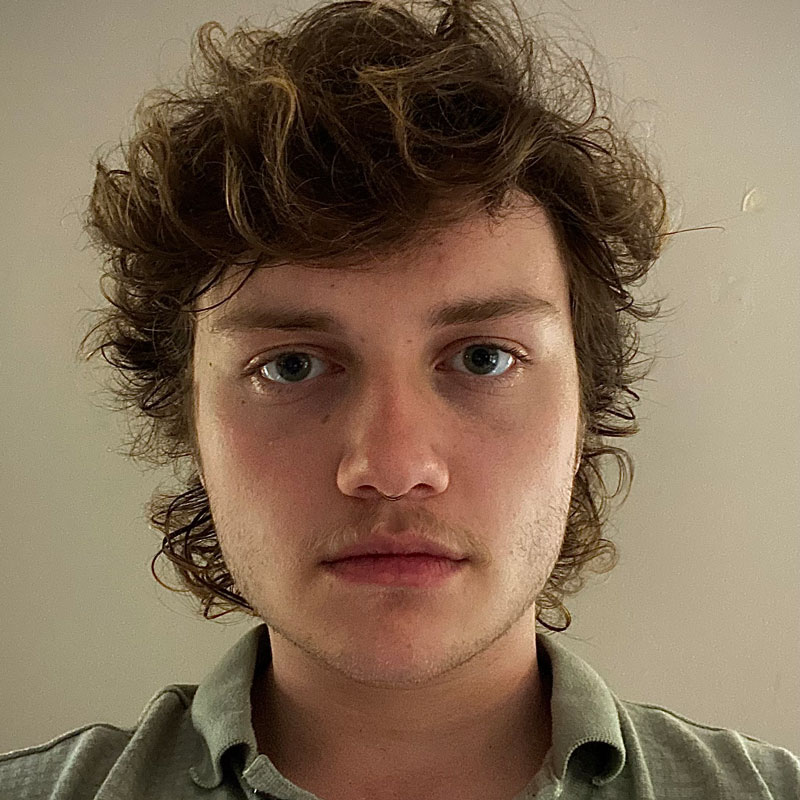 Justin Gotzis
Justin Gotzis began his formal art education at the Rhode Island School of Design pre-college program in 2017. During his time at RISD, he studied under artist Clara Lieu, who recruited him to work for her renowned arts education site "Artprof.org" during his senior year of high school. The next year he entered Carnegie Mellon University for a combined degree in Fine Art and Global Studies. At the end of his first year, he received the Wilfred Readio First Year Award from the School of Art administration. He continued on to received a Student Undergraduate Research Fellowship, and was selected by artist Vincent Zeng to serve as the teaching assistant for Carnegie Mellon's summer pre-college photography program. The following semester he was accepted into Bard College Berlin's exchange program, where he studied Photography, Art History, and Philosophy. This summer he is participating in Chautauqua Institution's artist residency program, after which…
View Full Artist Bio
Contact Us
For inquiries, comments, and acquisitions, please feel free to contact us any time. We welcome your input and conversation.