Steven Frost
Steven Frost (pronouns: they/them) is an assistant professor in the Department of Media Studies at the University of Colorado Boulder. They are an interdisciplinary fiber artist, and the Faculty Director of the B2 Center for Media, Arts, and Performance at the Roser Atlas Institute. Their research focuses on textiles, memes, queer history, pop culture, and community development in DIY spaces and libraries. In their work, they often use textiles — these material's associations with the body and garments evoke tactile memories. Using weaving, Frost combines traditional materials like yarn and cotton with non-traditional materials from a range of sources, exploring the ways history and time are embedded in materials.  
Frost has been featured in solo and two-person exhibitions at the Boulder Museum of Contemporary Art (Boulder, CO), CU Boulder Art Museum (Boulder, CO), Platte Forum Gallery (Denver, CO), The Store Room (Denver, CO), Robert Bills Contemporary (Chicago, IL), Coop Gallery (Nashville, TN), and Gallery 100 (Atlanta, GA) and in group exhibitions at Alto Gallery (Denver, CO), Union Hall Gallery (Denver, CO), the Center for Visual Arts (Denver, CO), Arlington Arts Center (Arlington, VA), Wignall Museum of Contemporary Art (Rancho Cucamonga, CA), Imersten (Vienna, Austria), ACRE Gallery, (Chicago, IL), Chicago Cultural Center (Chicago, IL), and the AU Museum at the Katzen (Washington, DC) among other venues. They have recently taught workshops at the Next Library Conference (Berlin, DE) the Art Student's League (Denver, CO), Redline Contemporary Art Center (Denver, CO), School of the Art Institute of Chicago (Chicago, IL), and the Haystack School of Crafts (Deer Isle, ME). Frost is the founder of the Colorado Sewing Rebellion, an offshoot of the original Sewing Rebellion founded by Frau Fiber (Carole Francis Lung). They are a co-founder of the Experimental Weaving Residency (with Dr. Laura Devendorf), Slay the Runway – Fashion and Performance Workshop for Queer Teens, and a Vice-Chair of the Library Commission for the City of Boulder, CO. Frost is also a recipient of several other honors including First Prize in the 2022 Salina Biennial, the Lenore G. Tawney Fellowship, and a Luminarts Cultural Foundation Fellowship. They hold an MFA in Fiber and Material Studies from the School of the Art Institute of Chicago and a BFA from the New York State College of Ceramics & Design at Alfred University. Frost also served as a consultant for the Denver Art Museum's Thread Studio part of the Gio Ponti-designed Martin Building. 
Visit Artist's Website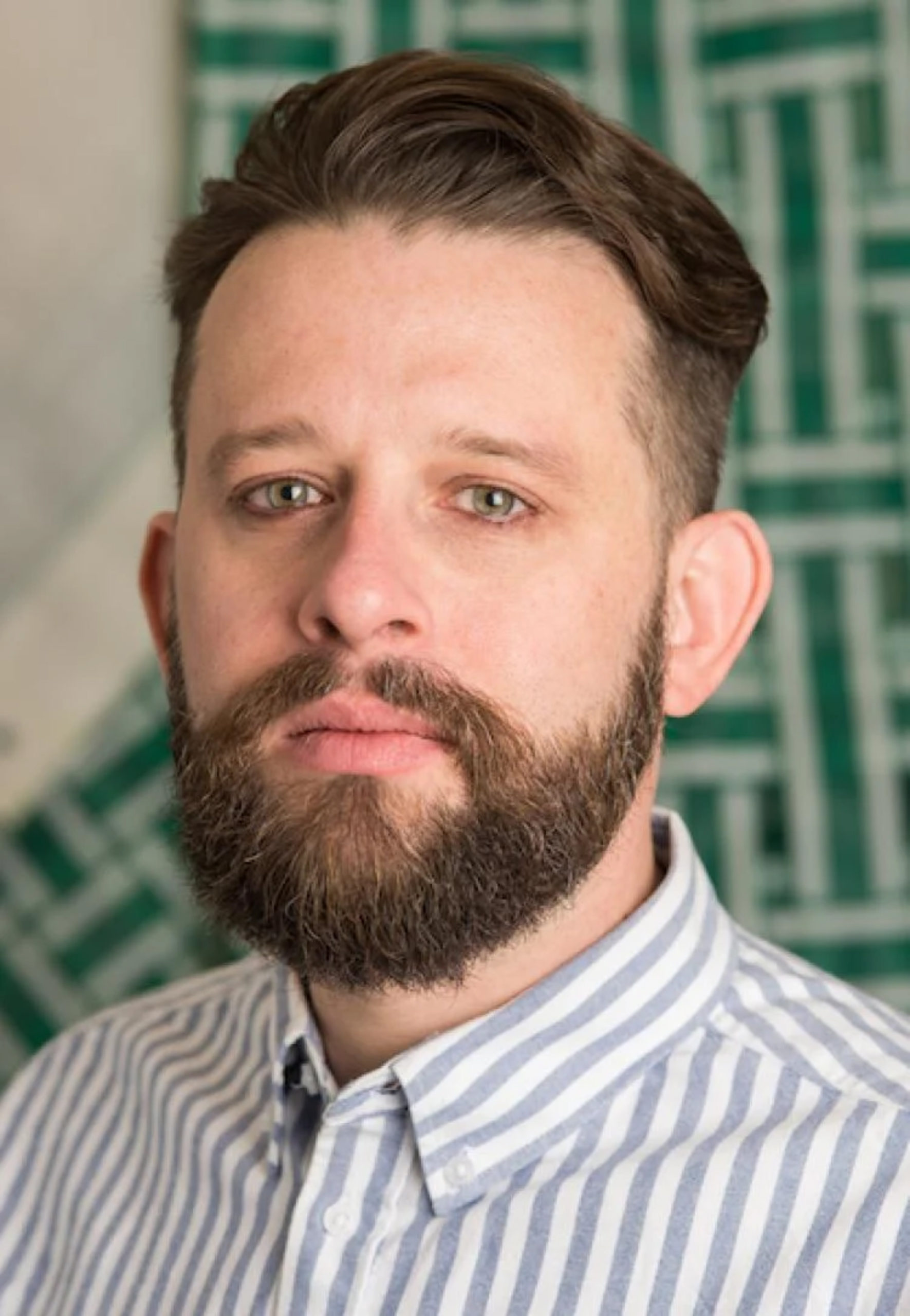 Contact Us
For inquiries, comments, and acquisitions, please feel free to contact us any time. We welcome your input and conversation.