I was a Terrible Boyscout, So I joined 4-H
Completed
2018
Medium
Strung sequins, upcycled t-shirts, arcylic yarn, and Realtree duck tape
Dimensions
9" x 14"
Cost
$600
Description
Made with up-cycled acrylic yarn and inspired by the county fair. These woven compositions confront the privileges of men that are not always extended to funny little queer boys. Queer kids like Frost who couldn't hang in boy scouts. Instead, many of them joined 4H a national organization that teaches young people to make crafts, grow gardens, and raise livestock. In 4H Frost became close to 2 other queer kids from their town of 700 and 30 years later they all still hang out.
Inquire
Reserve Now
About this Artist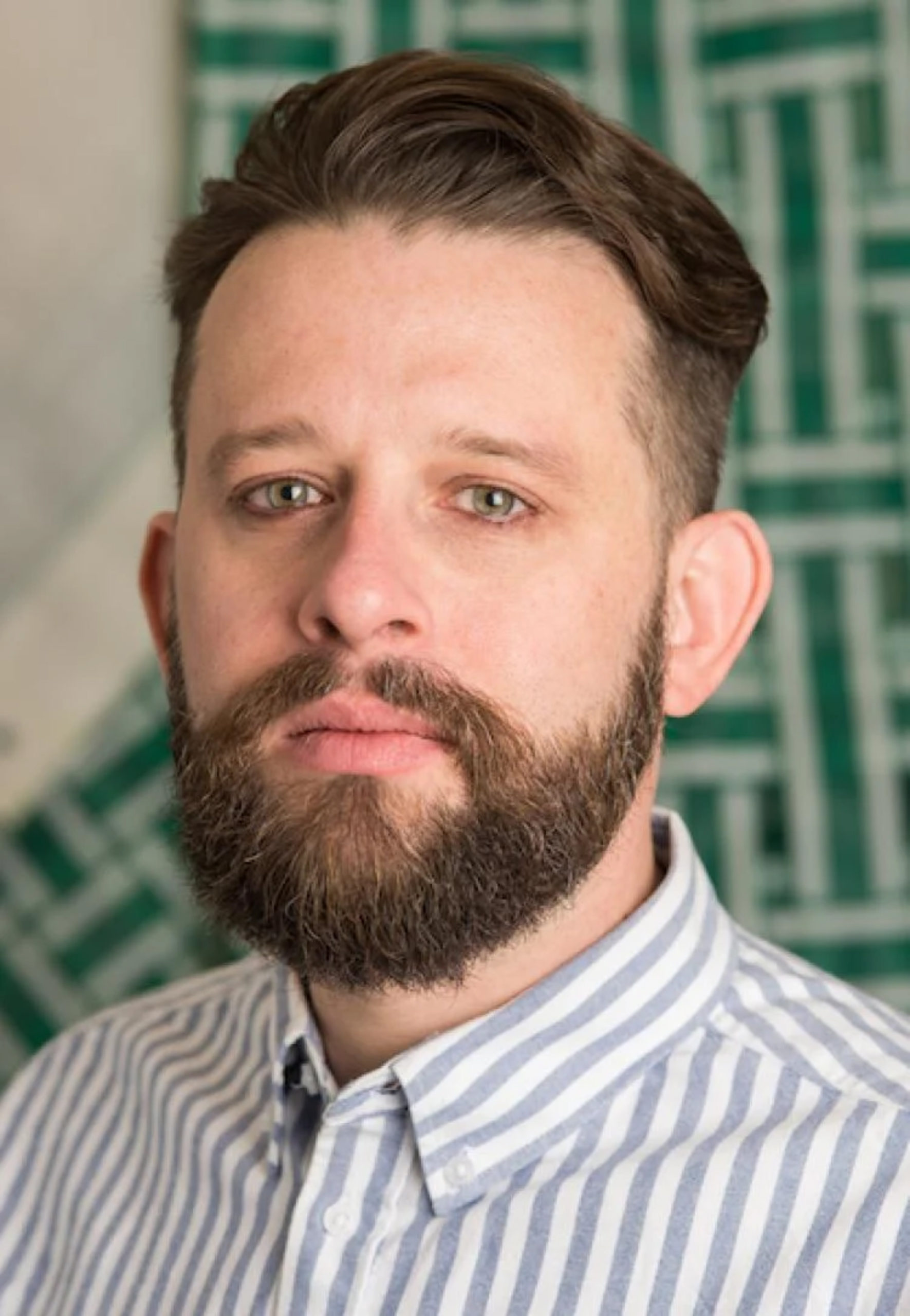 Steven Frost
Steven Frost (pronouns: they/them) is an assistant professor in the Department of Media Studies at the University of Colorado Boulder. They are an interdisciplinary fiber artist, and the Faculty Director of the B2 Center for Media, Arts, and Performance at the Roser Atlas Institute. Their research focuses on textiles, memes, queer history, pop culture, and community development in DIY spaces and libraries. In their work, they often use textiles — these material's associations with the body and garments evoke tactile memories. Using weaving, Frost combines traditional materials like yarn and cotton with non-traditional materials from a range of sources, exploring the ways history and time are embedded in materials.     Frost has been featured in solo and two-person exhibitions at the Boulder Museum of Contemporary Art (Boulder, CO), CU Boulder Art Museum (Boulder, CO), Platte Forum Gallery (Denver, CO), The Store Room (Denver, CO), Robert Bills Contemporary (Chicago, IL), Coop…
View Full Artist Bio
Contact Us
For inquiries, comments, and acquisitions, please feel free to contact us any time. We welcome your input and conversation.