Tuning
No Longer Available
Completed
2021
Medium
Gold leaf, yarn, paint and rushing
Dimensions
40 x 13 x 10"
Description
I use tubular knitting in my art to create energetic forms that go between the seemingly sleek and the organic. In my piece, Tuning is my visualization of tones.  When I work on my art I hear tones and when I practice my music I see forms and colors.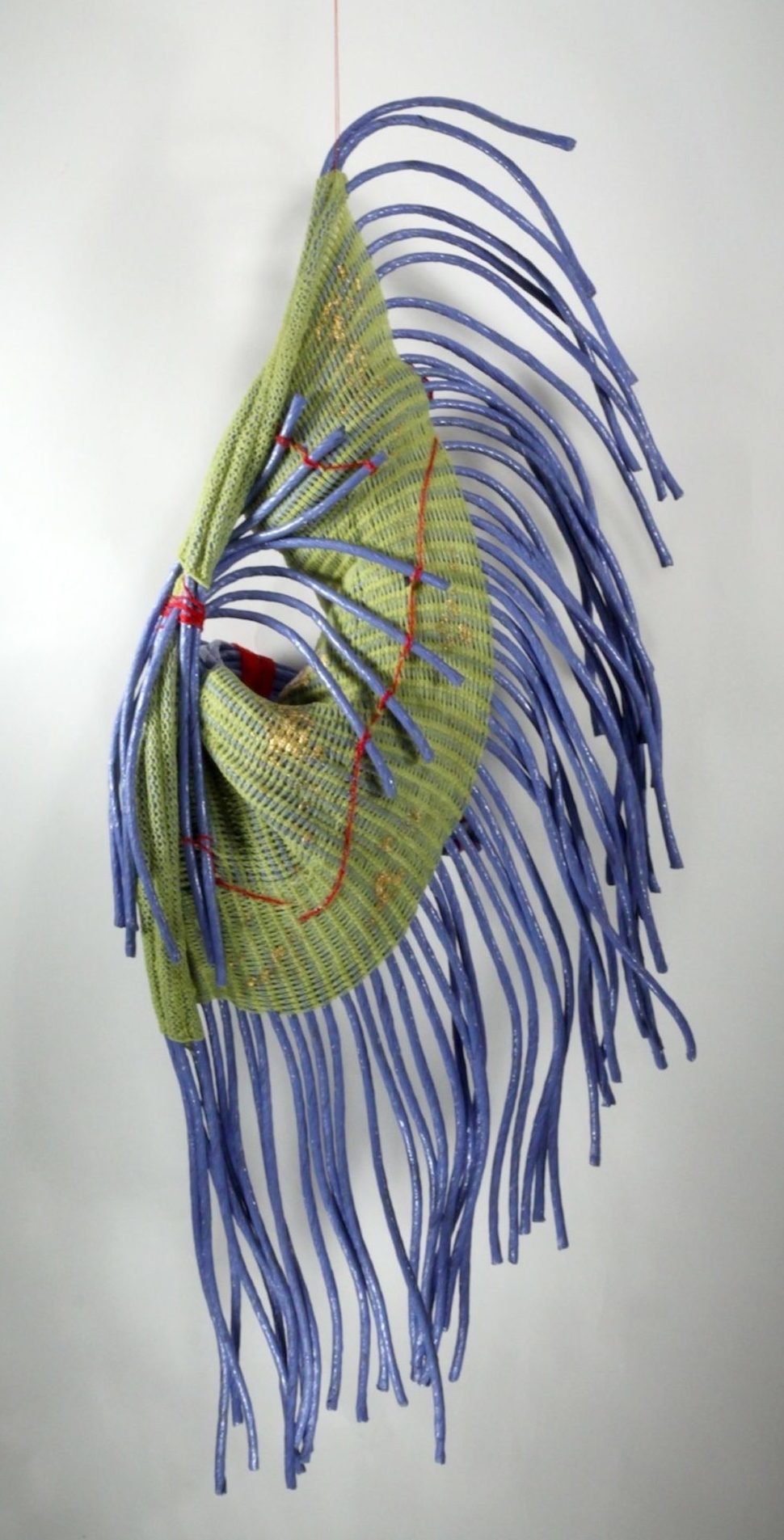 About this Artist
Passle Helminski
Passle graduated from Mercyhurst College (1976) with a BA in Art. She received an MA from Edinboro University in 1988 and an MFA in Weaving and Textiles from Edinboro in 1994. She exhibited in countless exhibitions all over the country. Her work has also been exhibited in many international exhibitions and is part of several permanent collections. She has shared her expertise by teaching at the Neighborhood Art House, the YWCA, she has been an adjunct at Mercyhurst College and Gannon University and was the Artist in Residence at the Cathedral Center, Erie, PA.  She was involved in the Mid Atlantic Artist Residency through the Mid Atlantic Arts Foundation at the Keystone Blind Association, Sharon, PA in May-August 2003-2004.  In 2005 she received a Kellogg's Foundation Artist Residency in Battle Creek, MI a Pennsylvania Partner in the Arts Grant for the Neighborhood Art House in Erie, PA and the Distinguished…
View Full Artist Bio
Contact Us
For inquiries, comments, and acquisitions, please feel free to contact us any time. We welcome your input and conversation.