Miro-esque Assemblage
No Longer Available
Medium
Handmade paper assemblage, photographed and scribed with conté crayon, printed and toned
Dimensions
15" x 21"
Cost
$1100 unframed, $1350 framed
Description
No matter how well travelled a person may be or how many experiences he has had, in the end, the artist is left with what is in his mind - his imagination. Alternatively, every piece of art is a result of an imaginative organization and presentation of a collection of experiences. This piece of abstract art is a result of an amalgamation of what i have actually sen or experienced and what I have imagined. It started with a casual photograph of two pieces of handmade paper from Nepal and a discarded scrap of paper from which I cut a circle. That abstract image was desaturated and printed on Epson Legacy fiber paper. Then, recalling an exhibit in Barcelona at Fundacio Joan Miro, I grounded the circle with a line created with conté crayon. The final piece is uniquely mine but pays homage to Joan Miro and Alexander Calder. It is, indeed, a place I have never been.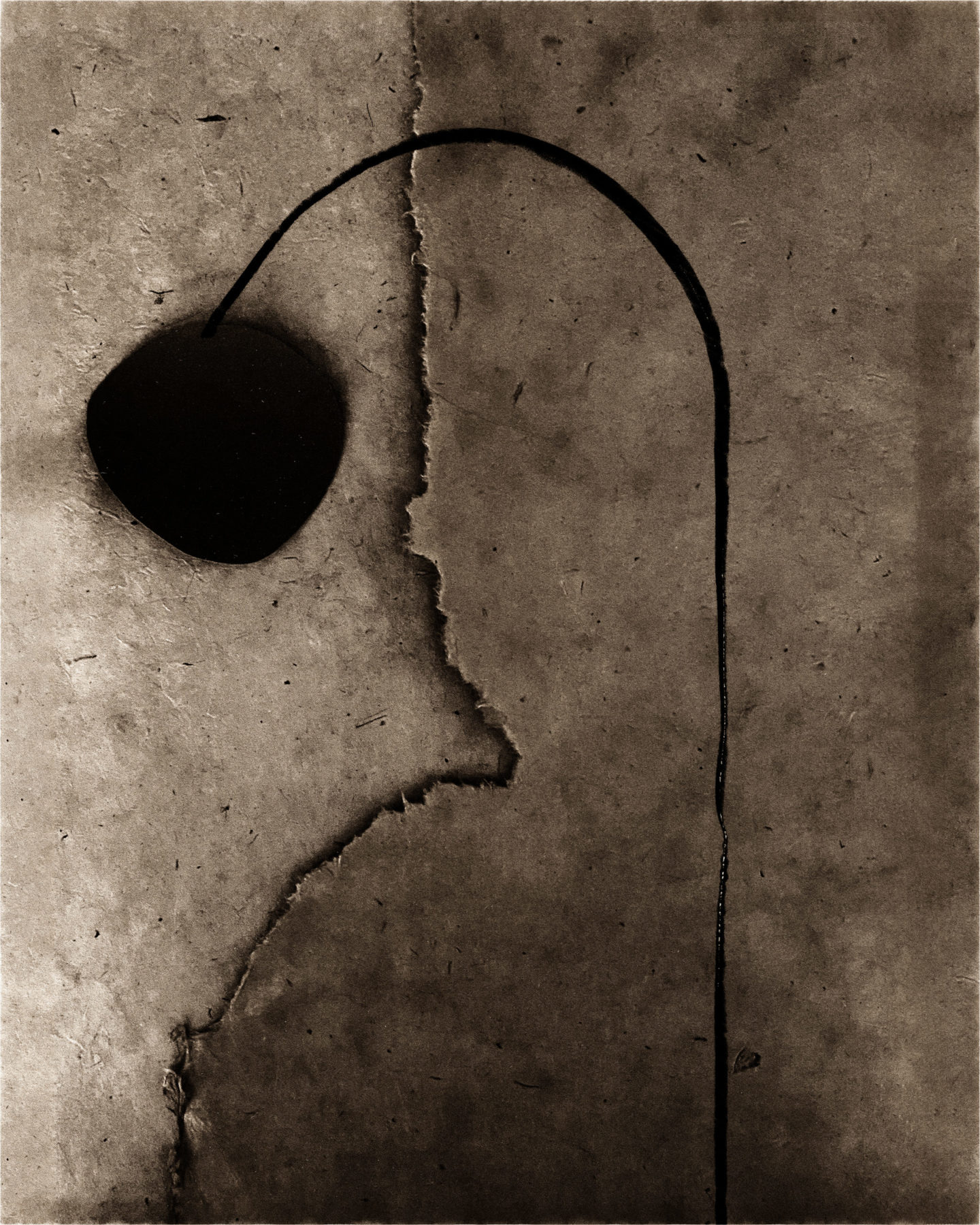 Contact Us
For inquiries, comments, and acquisitions, please feel free to contact us any time. We welcome your input and conversation.