GREEN TEA II
Completed
2022
Medium
Used tea bags, acrylic, wire
Dimensions
31.5" x 29" x .5"
Cost
$2500
Description
Used tea bags, with their inherent stains and histories, are manipulated to tell new stories.
Inquire
Reserve Now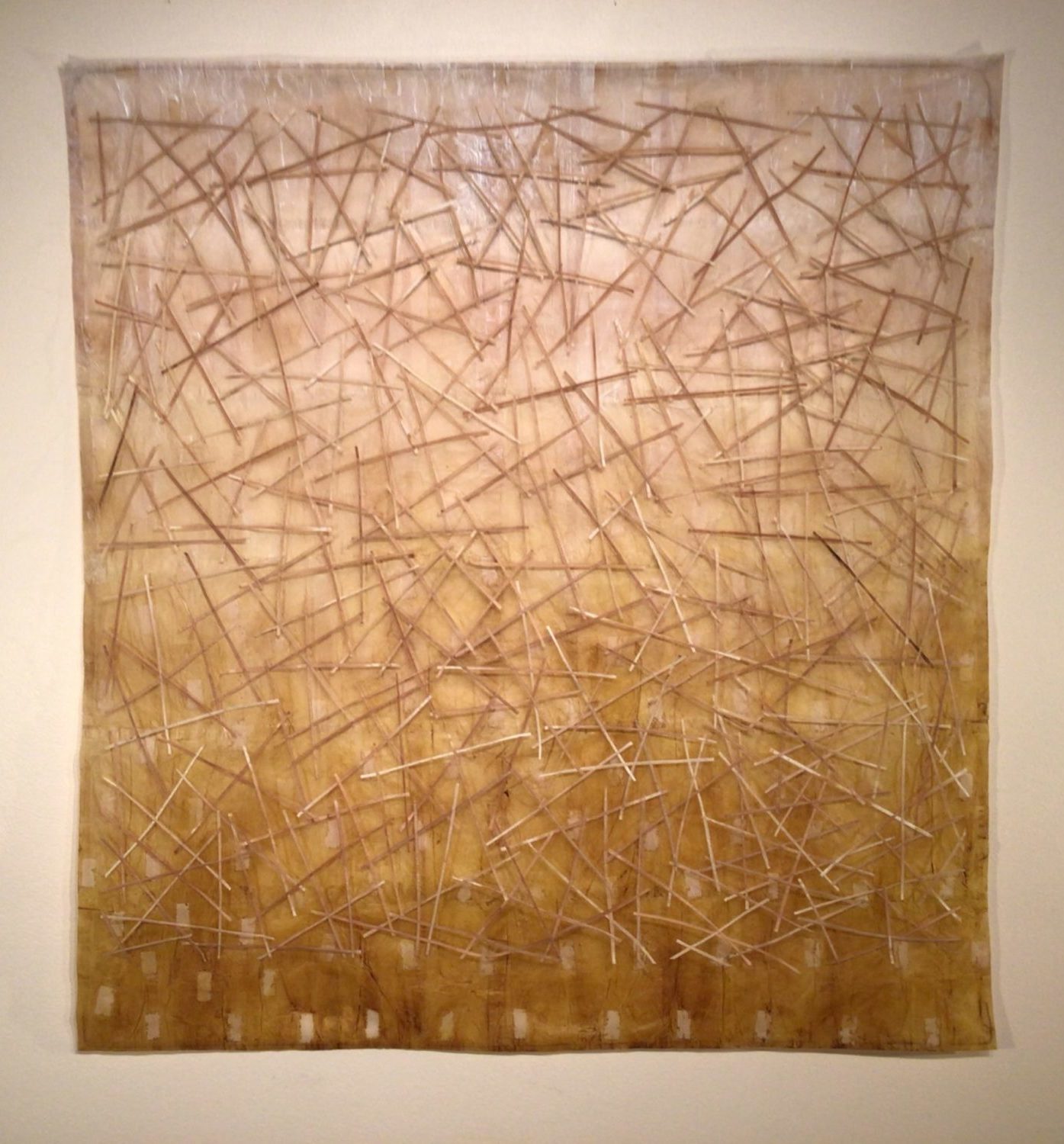 About this Artist
Judith Gregory
Balancing concept and form in artwork that is equal parts message and memorable visuals has been Judith Olson Gregory's objective throughout her career. Whether creating individual pieces, a themed series or site-specific installations, her work has been inspired by everything from words and text to found objects. Positions as a commercial artist, teaching artist, and arts advocate have complemented and contributed to her professional studio output. From studios in NY and NC, Judith Olson Gregory continues her quest to communicate with the greater world through the use of form and context in her artwork.  Whether creating individual pieces or room-sized installations, her goal of connecting to a variety of audiences has resulted in numerous awards, internships and residencies.
View Full Artist Bio
Contact Us
For inquiries, comments, and acquisitions, please feel free to contact us any time. We welcome your input and conversation.