Espectros III
Medium
Plaster, clothing, and steel on Fujiflim Instax film.
Dimensions
1.5" x 2.25"
Cost
Price on request
Description
These pictures are an exercise on how setting and photography play a significant role in the presentation and perception of sculpture on a two-dimensional plane. Each sculpture is composed of plaster-dipped clothing draped over steel, encapsulating movement, memory, and domestic rituals to abstract the motion of crossing the Rio Grande River. The multiple exposures of each photograph work against the perpetual weight of the plaster, capturing a reverberating here-and-there-ness that contrasts anonymity and place. InquireReserve Now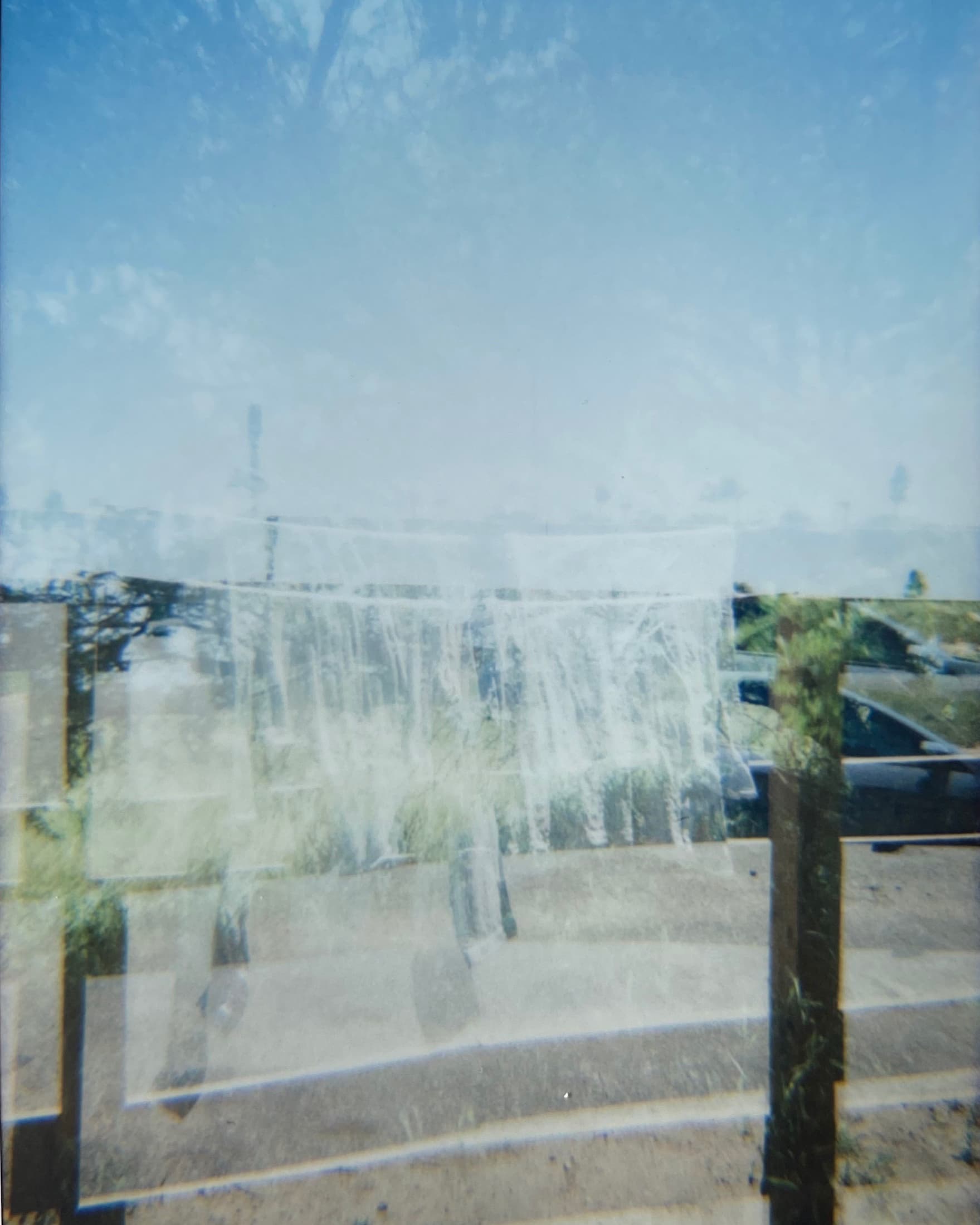 Contact Us
For inquiries, comments, and acquisitions, please feel free to contact us any time. We welcome your input and conversation.