Chautauqua Blooms #2
Completed
2022
Medium
Botanical Pigments Hand Extracted from Flower Petals Gathered in Chautauqua Gardens Created into Water-Mixable Oils on Arches 300g/m-140lb 100% Cotton Oil Paper
Dimensions
18 x 22"
Cost
SOLD
Description
I paint with flowers. Not as a brush, but as my pigment. More specifically, I paint with a water-mixable oil painting medium I created using the flavonoids; anthocyanins, carotenoids, and chlorophylls I extract from spent flower petals gathered from public parks and gardens, local flower farms, and my own botanical-dye flower garden. The oils I use are derived from flowers, fruits, and trees. My paint smells wonderful. It is rich in natural color. It is good for the soil. It is good for the soul. It is a celebration of nature and of community.

 

While working in this medium I am continually awestruck by the process—of how something as familiar as a peony or a rose can be transformed into paint and then reformed again on paper or canvas. I now approach my process of creating art as a means of sharing this feeling of awe.
Inquire
Reserve Now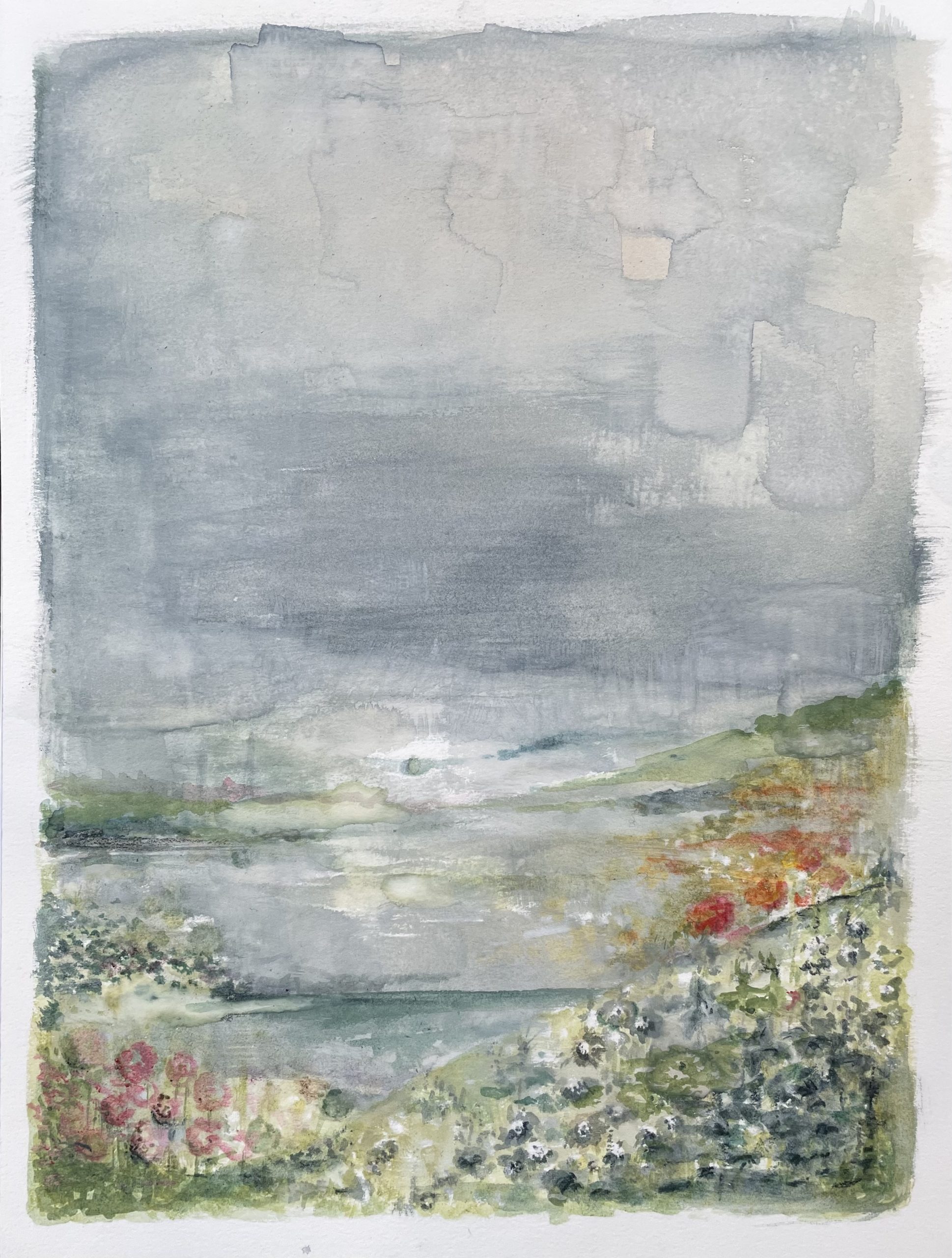 About this Artist
Janice Stefko
Janice Stefko is a designer, illustrator, painter, and flower-pigment paint maker. Her narrative abstract landscapes are inspired by the lyrical scenes surrounding her lakeside cottage, as well as her flower-dye garden where she gathers pigment for her signature medium. In addition to exhibiting fine art created with her hand-made artisanal flower-pigment paint, Her work has been recognized by AIGA, Print, ADDY, PRSSA, SCBWI, and the The American Society of Botanical Artists. Her art is exhibited and held in several private collections in Florida, Ohio, Pennsylvania, and New York.
View Full Artist Bio
Contact Us
For inquiries, comments, and acquisitions, please feel free to contact us any time. We welcome your input and conversation.