Ancient Gold 1
Completed
2022
Medium
encaustic on wood panel
Dimensions
24 x 24 x 2.5 in
Cost
$1,600
Description
This work was created using encaustic wax - an ancient process of melting pigmented wax and fusing it with heat to the substrate. Many layers were built up and scraped away, and if you look closely, you can see earlier layers peaking through. I was working through out the winter on this painting, using mostly dark hues, but when spring arrived, I found inspiration in the vibrant greens surrounding my studio. InquireReserve Now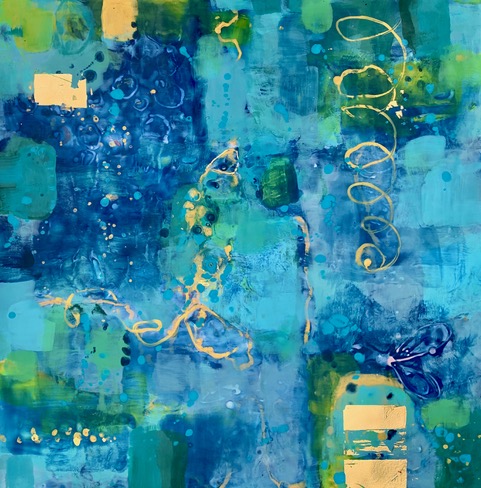 About this Artist
Sally Hootnick
I am a professional artist, working mainly in oils, mixed media and encaustics. My paintings are held in public and private collections in the US, Canada, and Sweden. I have studied art at Syracuse University, Cazenovia College, and The School of Art, Chautauqua Institution. This essence of my work is the study of the abstract forms found in nature and the variations in scale and intimacy that can be created through art. I've grown up in upstate New York and have a deep connection to my natural surroundings, indeed I believe our place of origin remains an influence residing permanently in our psyche. My work is not so much about making a statement, but about creating a portal to wellness and healing through the investigation of beauty and subconscious memories.
View Full Artist Bio
Contact Us
For inquiries, comments, and acquisitions, please feel free to contact us any time. We welcome your input and conversation.