Last Light on the Outer Edge
No Longer Available
Medium
Watermedia
Dimensions
21.5" x 14.5" (Unframed) 29" x 22" (Framed)
Description
This year's theme, "Places We Have Never Been", gave me abstract concepts and images through my mind.  I knew this work would have to represent places that don't really exist on earth.  I decided to go into an intellectual and emotional space to create my response.  "Last Light on the Outer Edge" is that place that exists between clarity and wonder.  "Sliding Down to the Other Side" evokes feelings of places that the future might hold - both broken and unpredictable, but also a sliding away into a new zone that could be enlightening.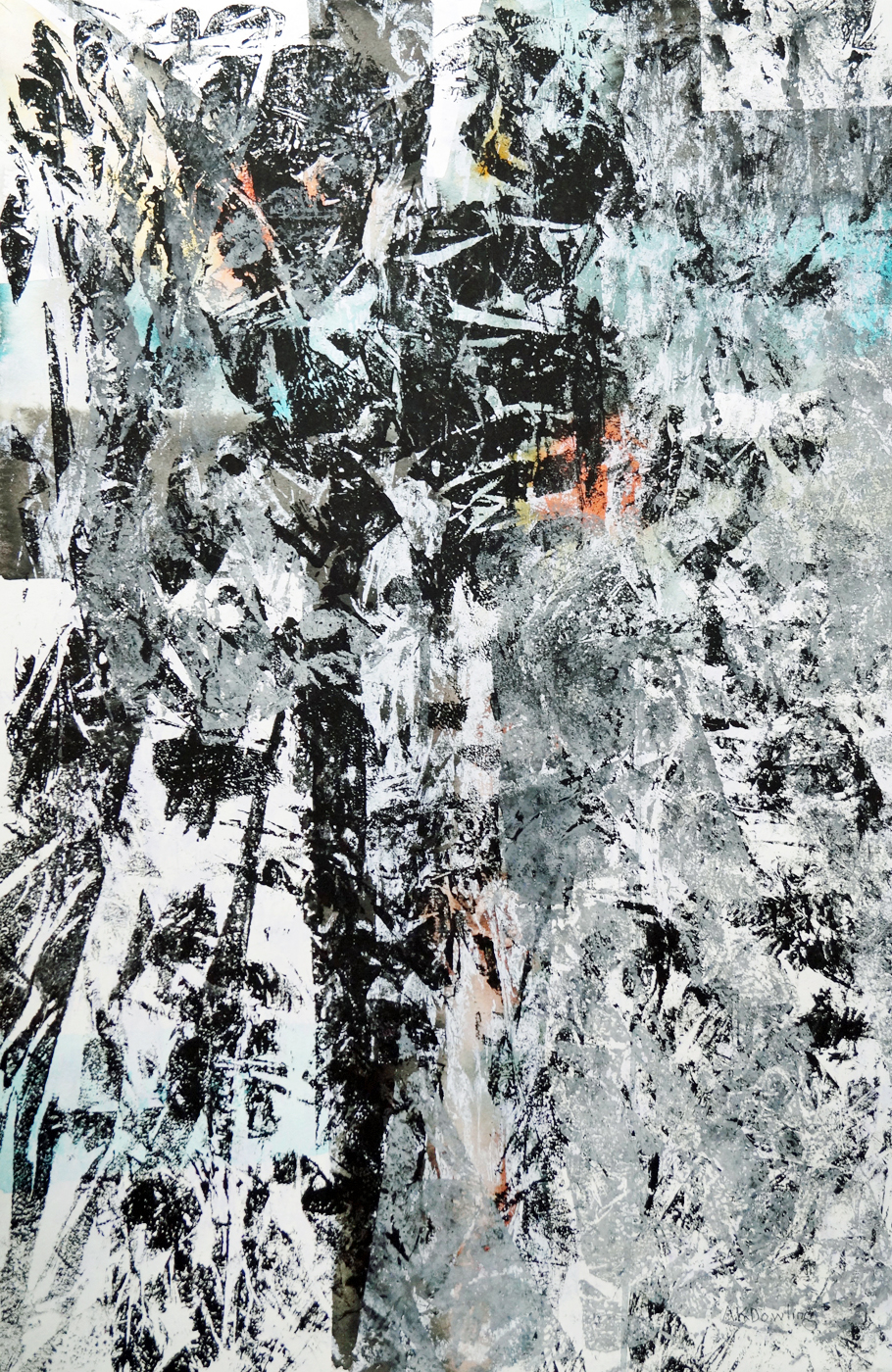 About this Artist
Audrey Kay Dowling
I was raised in Western New York in the country with the woods, fields and creeks on fifty acres of cradling and nurturing land that instructed me in the ways and rhythms of the natural world. Those same woods, hills, fields, and creeks flow through my mind along with beautiful singing birds and flowers of all kinds. When I was fourteen, my parents made a major job change and I moved with them to New York City for summers and school vacations. During this time, I acquainted myself with city life in the sixties by riding the subway daily to discover the art scene and all the excitement it had to offer. A few years later, I headed up the Hudson River and earned my art education degree from SUNY New Paltz. During the next thirty years, I got married and taught school. My husband and I built our own…
View Full Artist Bio
Contact Us
For inquiries, comments, and acquisitions, please feel free to contact us any time. We welcome your input and conversation.