Samiya Bashir
Samiya Bashir, called a "dynamic, shape-shifting machine of perpetual motion," by Diego Báez, writing for Booklist, is a poet, writer, librettist, performer, and multi-media poetry maker whose work, both solo and collaborative, has been widely published, performed, installed, printed, screened, experienced, and Oxford comma'd from Berlin to Düsseldorf, Amsterdam to Accra, Florence to Rome and across the United States.
Sometimes she makes poems of dirt. Sometimes zeros and ones. Sometimes variously rendered text. Sometimes light. Bashir is the author of three poetry collections, most recently Field Theories, winner of the 2018 Oregon Book Award's Stafford/Hall Award for Poetry.
Visit Artist's Website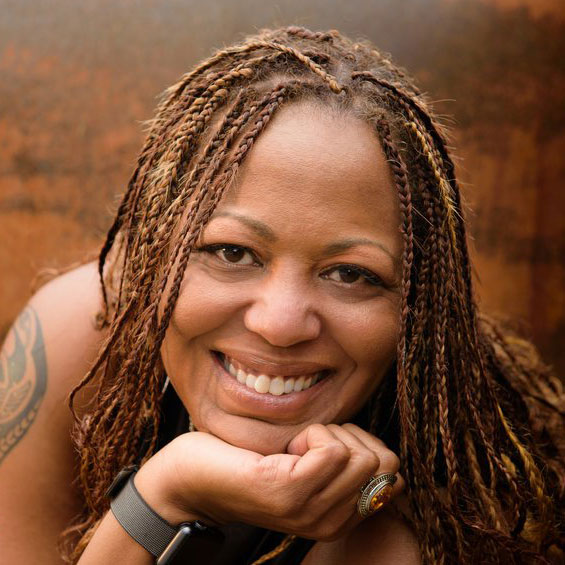 Contact Us
For inquiries, comments, and acquisitions, please feel free to contact us any time. We welcome your input and conversation.