Verdant Fields
No Longer Available
Completed
2022
Medium
Encaustic (diptych)
Dimensions
6 x 12"
Cost
SOLD
Description
Cruising through hilly Chautauqua County, NY, I'm entranced by the various green hues out my car window.

 

Emerald green oak trees off in the distance.

 

Viridis shrubs define one field from another.

 

Freshly planted fields.

 

Lime green tender shoots bathed in warm, Spring sunshine.

 

Promise of what's to come.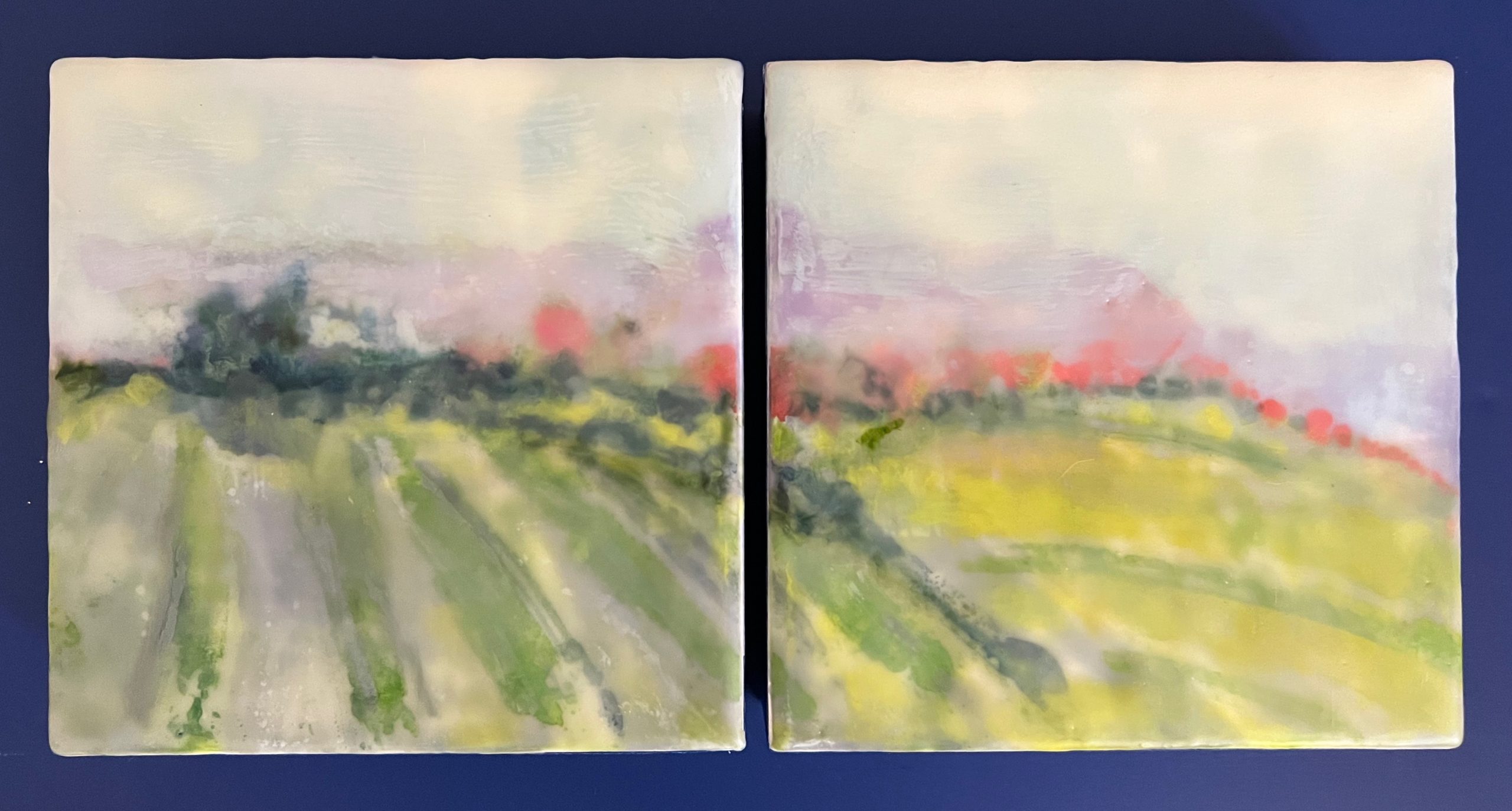 About this Artist
Janet Hyland
Finger paints, Play-Doh, glitter & glue . . . countless childhood hours spent being arty "up to my elbows."  After 2 years as a college Fine Arts major, I opted for a degree in Economics and a fast-paced career in hi-tech instead.  No time for art – until retirement allowed me to reconnect to art again.   Pastels, figure drawing, ceramics, and acrylics . . . and then I discovered encaustics!  Intrigued by painting with molten, pigmented beeswax + tree resin.  Smitten with its translucency and ability to layer and create depth.  Embed objects within.  Build up.  Carve into.  Encaustics have been my medium of choice now for the past 6+ years.  The possibilities are endless.
View Full Artist Bio
Contact Us
For inquiries, comments, and acquisitions, please feel free to contact us any time. We welcome your input and conversation.