Untitled – Traveling Plate Collaboration
No Longer Available
Completed
2020
Medium
Digital Video
Description
Click HERE to view full video.
Traveling Plate Collaboration with Raheleh Filsoofi and Michael Alexander Fernandez. The concept of the artwork derives from the consideration of the basic elements of clay, natural soil materials and water, and where it can be sourced. Although the bowl originated from Texas and would travel to Kentucky and Florida, I wanted to ground it by visiting a creek bed in my rural town allowing the bowl to soak in the elements found in Kentucky water.  One of Kentucky's prides is the making of bourbon which uses local water containing a high limestone content.
For the collaboration, the bowl traveled first from CVA mentor, Raheleh Filsoofi, who created the bowl, then sent to myself and fellow CVA artist resident, Michael Alexander Fernandez respectively.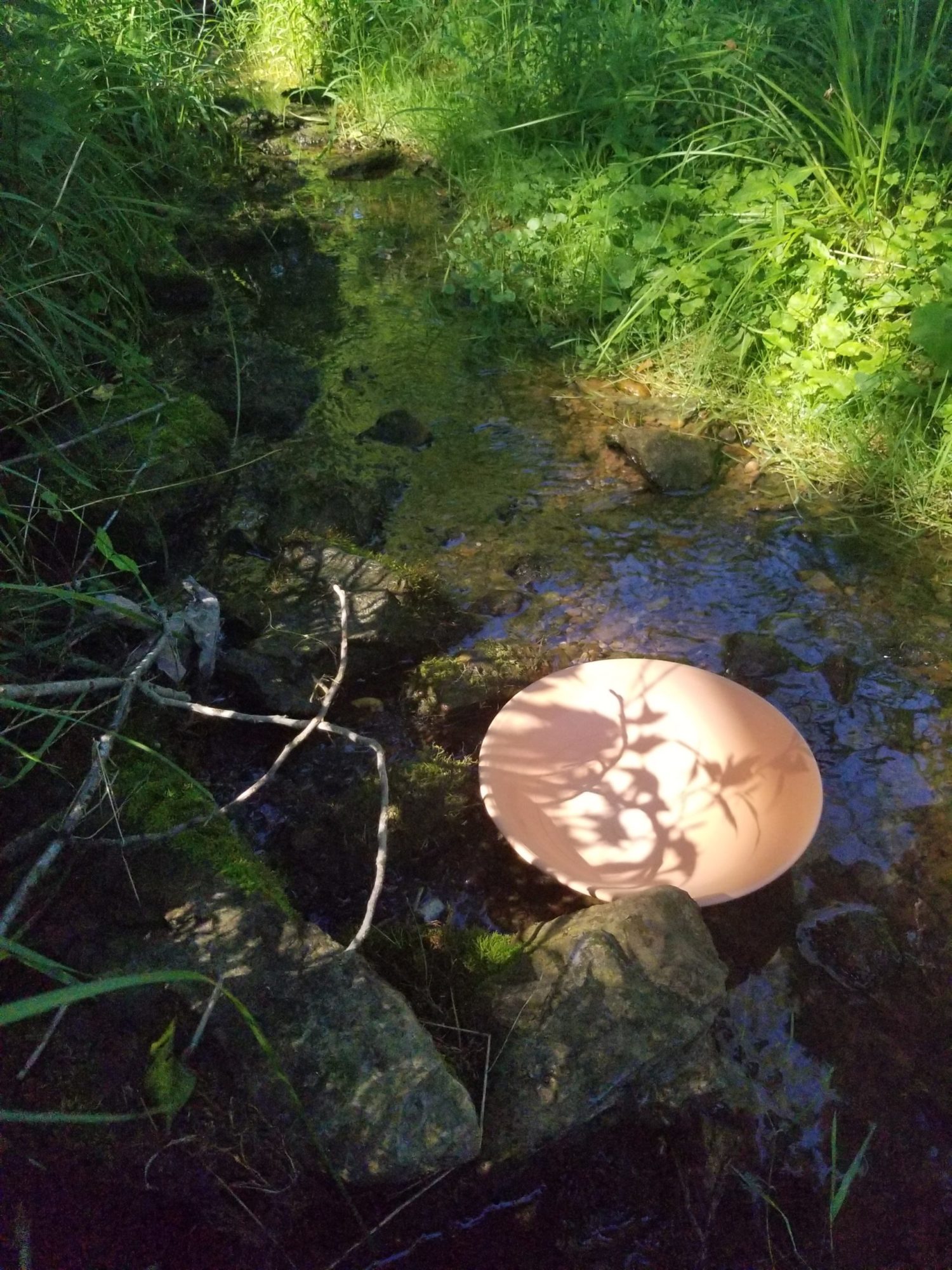 Contact Us
For inquiries, comments, and acquisitions, please feel free to contact us any time. We welcome your input and conversation.