Tree Dances for Jane, Conewago Lake
No Longer Available
Completed
2018
Medium
Oil on canvas
Dimensions
30" x 72"
Description
Working in nature relieves, relaxes, and nurtures me. It is a space to retreat to when the city or the studio feel suffocating or uninspired. This painting was made on location, by standing outside in nature and making many slow observations of the space around me that I record with oil paint. I humble myself to the powerful movement of shifting sunlight, plant growth and bird chatter. I am interested in finding spaces with complex connections to wind my way through, where I can engage with abstract shapes that invite me to stretch color much like musical improvisation. (Note: This work may not ship out until May)
About this Artist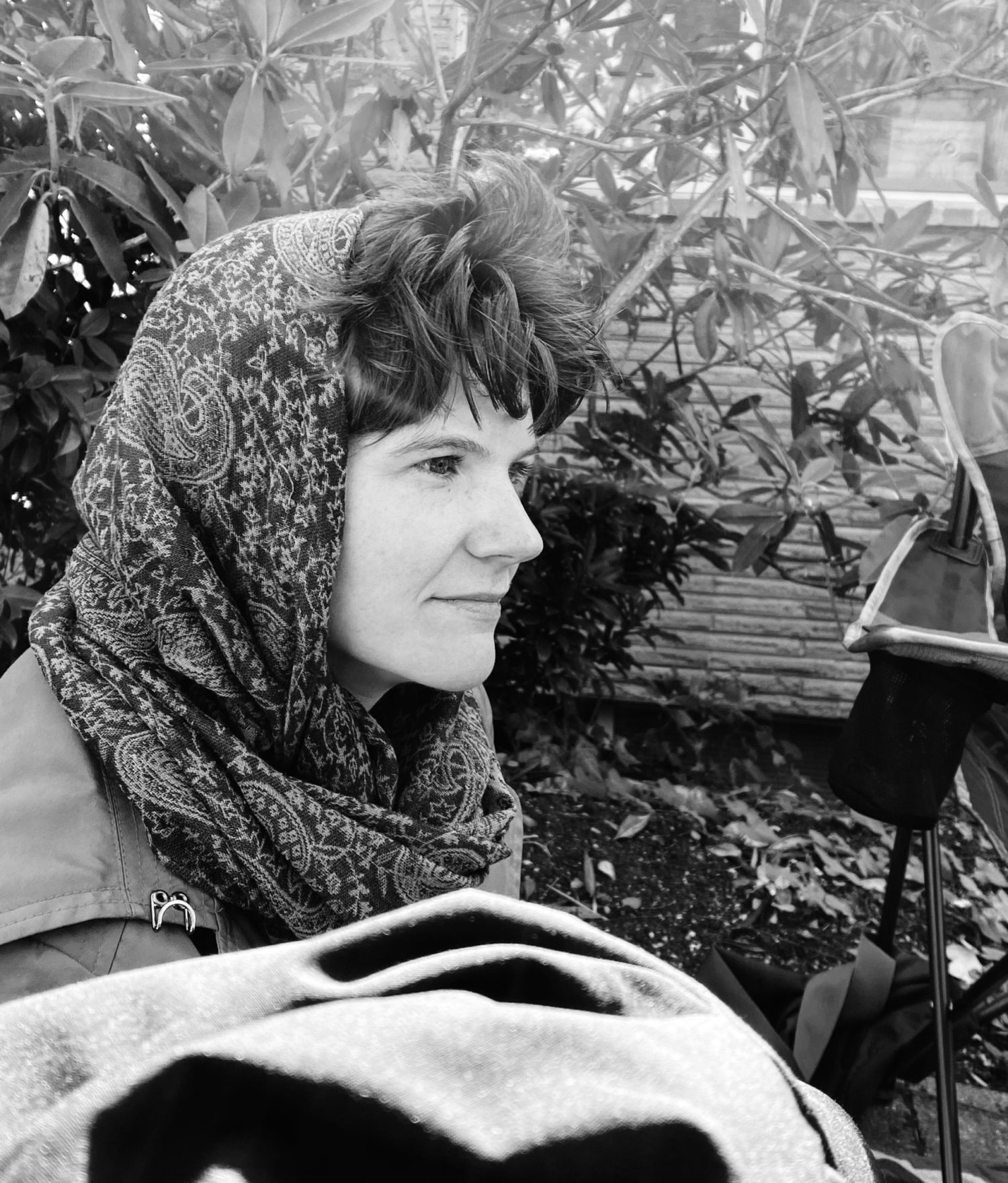 quinn mcnichol
quinn mcnichol grew up in Glenside, PA, and earned a BFA in Fine Art from Pennsylvania College of Art and Design in 2012. They have participated in programs including the Emerging Artist in Residence (EAR) program at Millersville University, Visual Arts at Chautauqua Institution (VACI), and the Vermont Studio Center, and have painted murals for the Philadelphia Folk Festival for over 10 years. Being a student and resident with the Mount Gretna School of Art (MGSoA) over several summers was exceptionally influential to their creative practice and discipline. In June 2021 quinn earned their MFA from the Painting + Drawing program at University Of Washington's School of Art + Art History + Design in Seattle, WA. quinn recently became a member of Soil, a Seattle-based artist-run gallery and collective. 
View Full Artist Bio
Contact Us
For inquiries, comments, and acquisitions, please feel free to contact us any time. We welcome your input and conversation.