Swallows Come and Tell Me of Their Dreams
No Longer Available
Completed
2017
Medium
acrylic paint, ink, graphite, glue, cut paper collage on paper, mounted on wood frame
Dimensions
40" x 50"
Cost
SOLD
Description
This piece was made in the studio, with cut-paper collage, acrylic paint, ink, glue and graphite. After collecting information in the form of sketches and memories from outside, I fuse these findings with my playful, day-dreaming mind. In these works I seek to tell specific stories where nature has acted as a mediator in moments of struggle or tension. Dramatic light suggests illumination of spiritual experience. 
About this Artist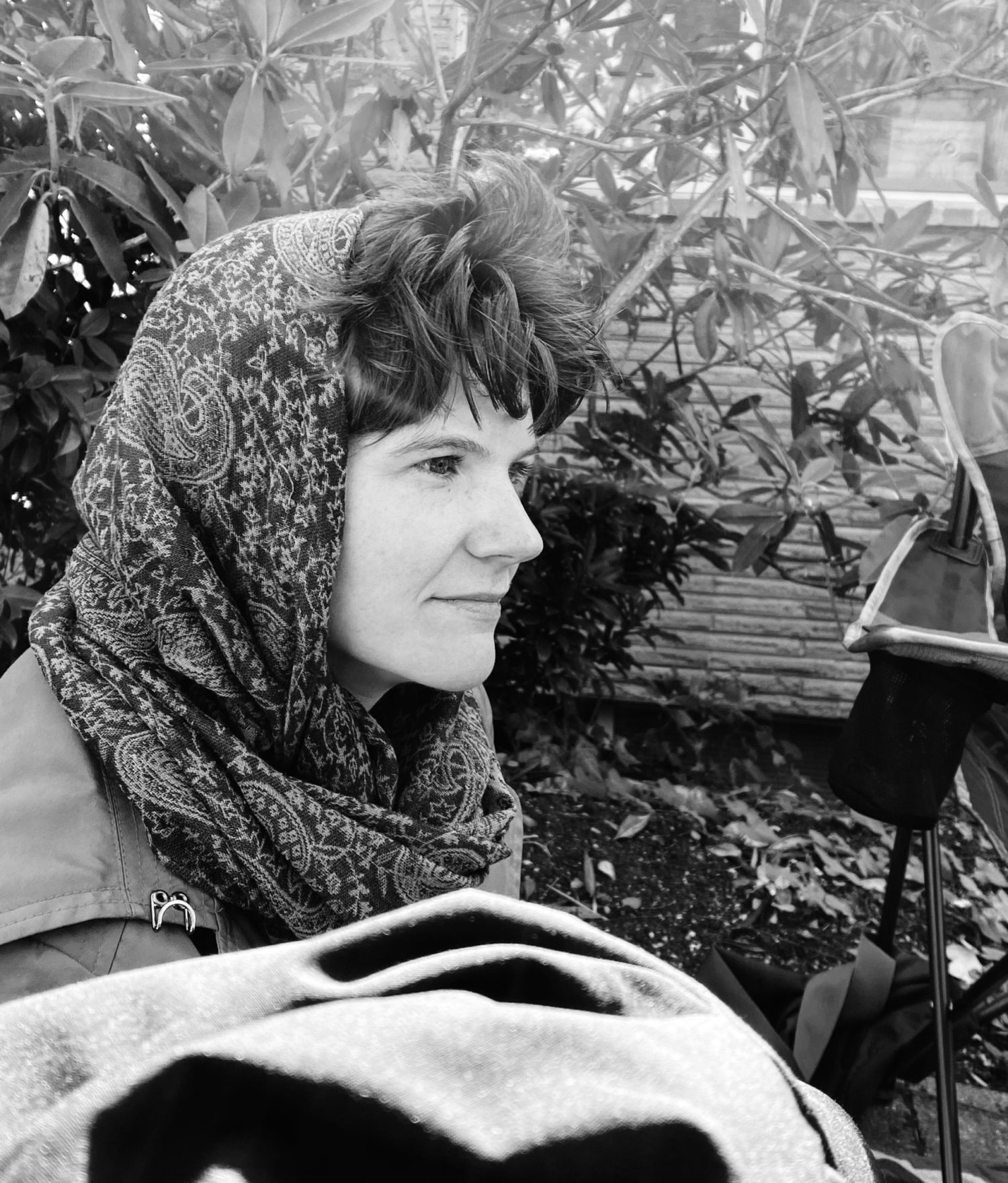 quinn mcnichol
quinn mcnichol grew up in Glenside, PA, and earned a BFA in Fine Art from Pennsylvania College of Art and Design in 2012. They have participated in programs including the Emerging Artist in Residence (EAR) program at Millersville University, Visual Arts at Chautauqua Institution (VACI), and the Vermont Studio Center, and have painted murals for the Philadelphia Folk Festival for over 10 years. Being a student and resident with the Mount Gretna School of Art (MGSoA) over several summers was exceptionally influential to their creative practice and discipline. In June 2021 quinn earned their MFA from the Painting + Drawing program at University Of Washington's School of Art + Art History + Design in Seattle, WA. quinn recently became a member of Soil, a Seattle-based artist-run gallery and collective. 
View Full Artist Bio
Contact Us
For inquiries, comments, and acquisitions, please feel free to contact us any time. We welcome your input and conversation.