Shoreline #2
Completed
2022
Medium
Acrylic on canvas
Dimensions
24 x 36"
Cost
$400
Description
At my local art center, Dunedin Fine Art Center, Dunedin, FL, I became interested in a course that focused on painting shorelines. We photographed, close up, anywhere water met land: swamps, lakes, the Gulf of Mexico, etc. Some students' work took on an abstract quality, other work was quite realistic dealing with the translucence of water covering the shore. A goal was to use some unconventional painting techniques. Basically I used a palette knife, spray and squirt bottles, sponges and an alcohol resist method to create this painting. Since I normally paint on a small scale, even miniature, this was a new process for me that I thoroughly enjoyed.
Inquire
Reserve Now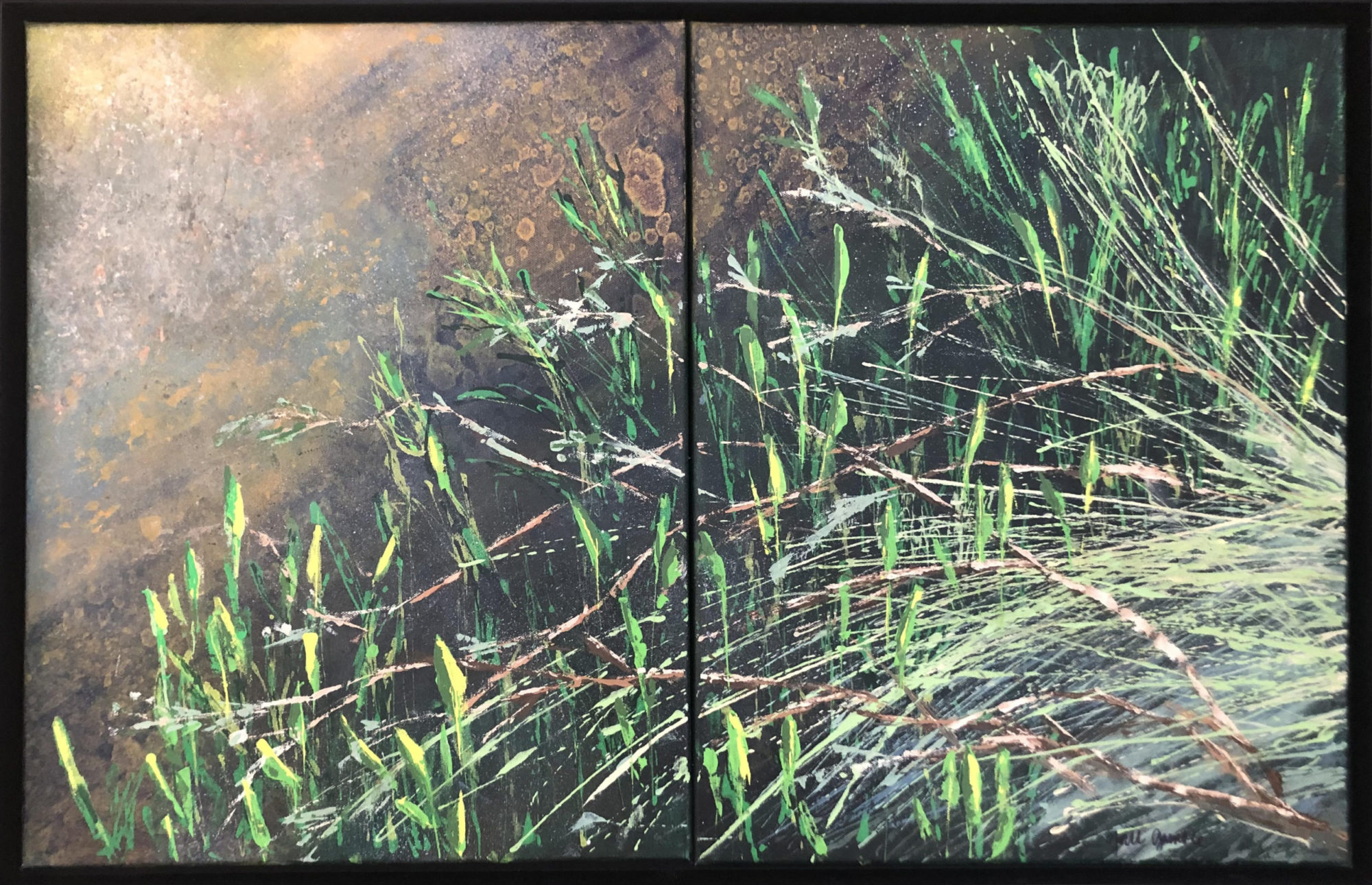 About this Artist
Gail Gamble
I'm inspired by the landscape most familiar to me, Central Florida and Western New York.  Pastel, oils and acrylic are all mediums that I use in creating my paintings plus I enjoy printmaking (etchings, mezzotints and linoblock).  I mostly paint in conventional methods but I like to break the rules too. The Dunedin Fine Art Center in Dunedin, FL is my "artistic home", where I've studied art for the past 20 years. I'm a Signature member and exhibitor with the Pastel Society of Tampa Bay and for many years, the Miniature Art Society of Florida. At Chautauqua, more of my work can be found at Gretchen's Gallery.
View Full Artist Bio
Contact Us
For inquiries, comments, and acquisitions, please feel free to contact us any time. We welcome your input and conversation.