Shearing
No Longer Available
Completed
2018
Medium
Oil on canvas
Dimensions
16" x 20"
Description
My paintings explore anxiety, attachment, and intimacy in my routine life. I play between building a representational portrayal rooted
in reality and
searching for a dreamy equivalent. l paint in loose layers that reveal traces of past decisions between firm and final marks. The vibration of the forms, shifting into place, adds to the depiction of instability. The most private spaces within the refuge of the home, the
shower
and the bed, offer moments that run parallel to active living, but do not intersect it. I paint scenes of this type of tangential experience, as we recede, and live in our heads.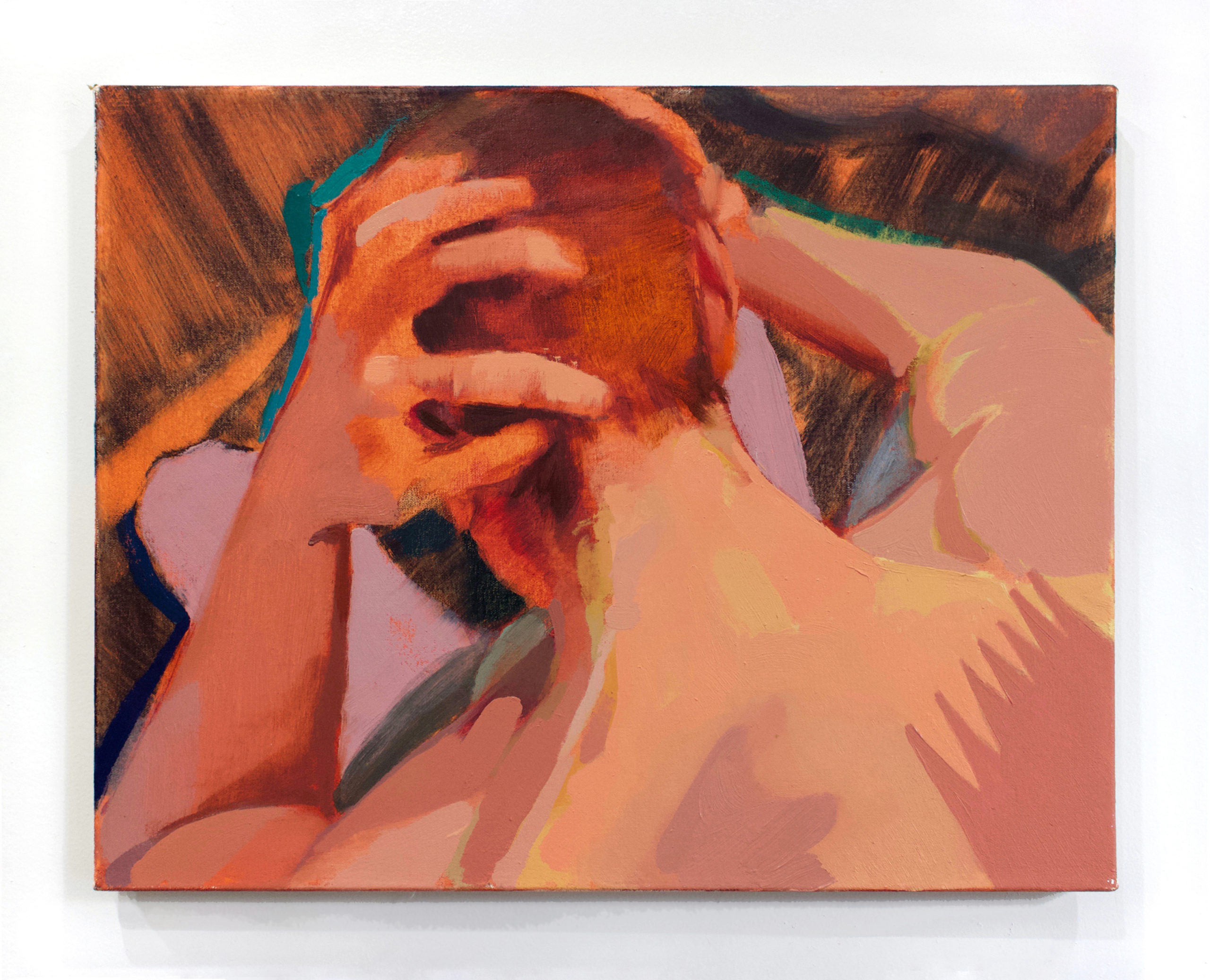 About this Artist
Rachel Rickert
Rachel Rickert (b. 1990, Bethesda, MD) is a painter responding to moments she observes in daily life, capturing intimacy in our domestic and natural worlds. Her painting language includes moments of illusionism, flatness, and impressionism — the paint and the image are equally insistent. After 10 years in New York, Rickert recently set out on a year-long travel and plein air painting adventure, relocating to Joshua Tree, CA in 2023. Rickert has recently shown with Auxier Kline, New York, NY; Capsule Shanghai, Shanghai, China; Alice Gauvin Gallery, Portland, ME; Jill Newhouse Gallery, New York, NY; The Painting Center, New York, NY; Danese/Corey, New York, NY; and John Davis Gallery, Hudson, NY. Recent Artist Residencies include the Jentel Artist Residency, the Vermont Studio Center, and the James Castle House. Rickert received her MFA from the New York Studio School (2015), and her BFA from Washington University in St. Louis (2012). 
View Full Artist Bio
Contact Us
For inquiries, comments, and acquisitions, please feel free to contact us any time. We welcome your input and conversation.