Protector / Protected, Holding / Held
No Longer Available
Medium
Archival Inkjet Print
Dimensions
16 x 20"
Description
"Queer folks rarely have instruction manuals...a lot of our way towards desire is also towards self-knowledge. We learn on the fly. We shame failure, but for queer folks, failure becomes a necessary praxis towards success" —Ocean Vuong
Queerness often feels like a collage—deriving from the French word coller meaning to stick or glue together—as it constantly requires pulling apart and piecing together disparate experiences and understandings in order to move towards wholeness. Protector/Protected, Holding/Held stems from a larger ongoing body of work, Flight Map, where I engage with my family's photo albums and various forms of my own image-making in an attempt to honor the lives of queer folks in my family. Here, queer flight—with all of its young decisions, leaving, distance, and transformation—is a journey where various generations meet and attempt to form an assemblage of queer knowledge and ancestry.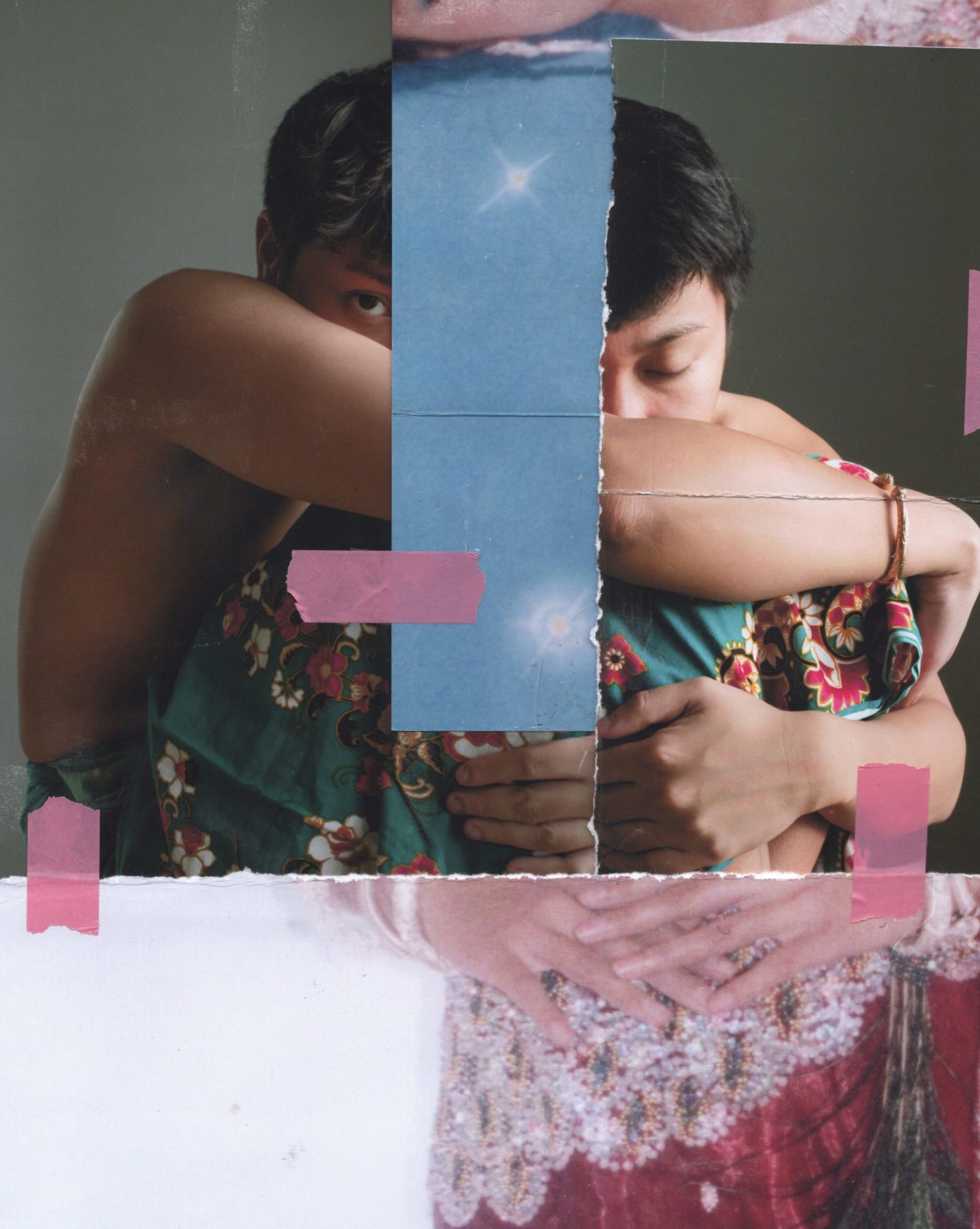 Contact Us
For inquiries, comments, and acquisitions, please feel free to contact us any time. We welcome your input and conversation.