Pinstripes Block
No Longer Available
Medium
handwoven vintage quilt fragments, cotton, linen
Dimensions
12" x 10"
Description
I work with discarded and disintegrating quilts, found stuffed away in attics or tossed at the Goodwill.
These objects exist on the edge of meaning, no longer prominent or useful in the home. I work with them, deconstructing, reconstructing, and engaging with their structure and material logic. I pause time. In the pause, something crucial and mysterious happens: I collaborate with the lost makers who created these objects.
The hands and minds that made these heirlooms are gone, as are the hands and minds that valued and used these heirlooms in daily life. I'm here, in active conversation with this loss. I take liberties, crossing over into the proactive power of creation through a reworking of these objects. My own choices respond to the material that remains and the choices of past makers that I study and trace with my hands.
I work with textiles today because they have the tactile ability to convey human care. Working with them requires a physical act of focus and perseverance. I make this work for my own well-being and in the hopes of sharing with others the potential to experience the past we are attached to and the future we hope to create.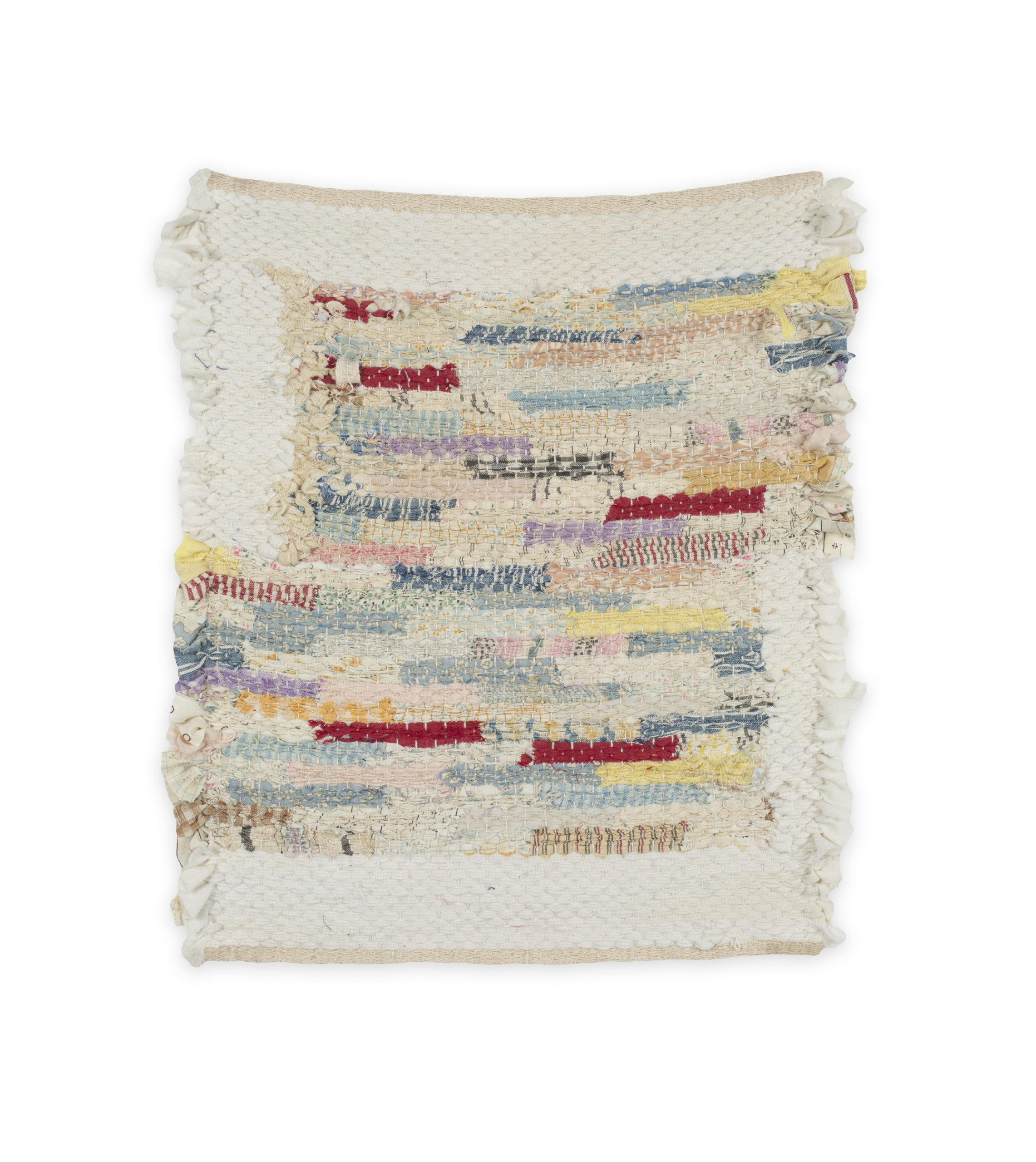 About this Artist
Rachel Meginnes
Rachel Meginnes is an artist and coach. As an artist, she works with found quilts, pulling  them apart, experiencing their maker's logic in conversation with her own. Rachel received her undergraduate degree in Art from Earlham College and her Master of Fine Arts degree from the University of Washington. Her work can be found in the collections of the United States Art in Embassies Program in Amman, Jordan, the University of Arkansas, and the Cameron Art Museum, among others. Rachel has taught in formal academic settings, craft contexts, prison workshops, and after-school programs, all amongst students from a wide range of backgrounds and ages. As a trusted mentor attuned to the difficulties of being an artist and feeling that call, she has guided artists through growth and challenge, offering them insight, clarity, and the momentum they need to move forward. For this reason she dedicates herself to coaching other artists and the institutions that support them, receiving training from the…
View Full Artist Bio
Contact Us
For inquiries, comments, and acquisitions, please feel free to contact us any time. We welcome your input and conversation.