Other Worlds (1/3)
No Longer Available
Medium
2 plate Intaglio with alle poupeé print; pressed with mica minerals and Monarch Butterfly wings
Dimensions
18" x 24" plate size on 22"x28" white Somerset
Description
Our world is a collective of occurrences seemingly accidental to each other, although comparatively reveal significances associated in juxtaposition. 
Two places we have never been: represent this phenomenon where two species experience a 'reverse commute' between two locations only evidenced and known
by experts. The K/Pg boundary of the Tanis fossil site in Hells Canyon near
Bowman, North Dakota and
a newly discovered second monarch butterfly reserve in Angangueo, Mexico remain unaccessible to the general public.
Other Worlds
VI,
is not only about distance traveled but a reaction to the patterned symmetries, manipulation of form through natural environmental processes transferred over time from North America to Mexico and back again.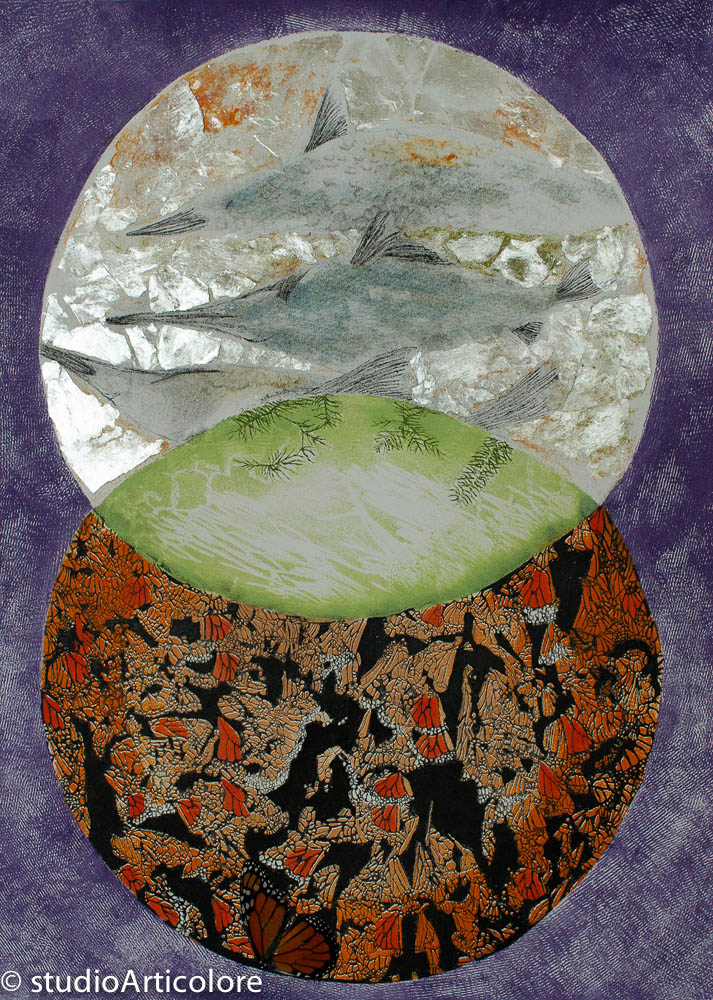 Contact Us
For inquiries, comments, and acquisitions, please feel free to contact us any time. We welcome your input and conversation.