Ode to Zipporah
No Longer Available
Medium
Video & ritual performance
Dimensions
5:55 minutes
Cost
NFS
Description
Watch the video
HERE
. I create sacred environments thorough mixed-media installation, sound collage, and ritual performance. Honoring and affirming the ancestral medicines that live in Black culture, Black bodies, and Black communities is at the heart of my work. Rooted in ritual, study and play: I create portals out of sound, textile, paint, wood, wire and recycled materials. I employ history to help tell more complex and complete stories of resilience and self-definition. Informed by my Black American and Jewish ancestry, I explore ideas through the lens of metaphysics, spirituality, and Afrofuturism. I build spaces that cultivate deep listening and personal reflection; and lift up a cosmology of liberation; complicating flattened histories of oppression, and creating space for affirmative celebration and re-definition. Through meditative soundscapes, vivid color, imagery and texture, I create pathways to healing the harms of racialized marginalization and erasure. My process is iterative and holistic. I focus on what ideas and images emerge through listening with my mind, body, heart, and spirit. Manifesting as dance, playlists, zines, weaving, painting, singing to trees and writing dreams; I play in big and small ways to explore the creative themes that are calling to me. I engage friends, family, and creative community in conversation through story circles, interviews, and facilitated gatherings. I value collaboration with community-based organizations and cultural workers, offering my work and practice as a resource for culturally-relevant wellness and community resilience. I am currently cultivating a body of work called Black Fugitive Folklore, a series of installations, artifacts, and activations that honor Black ancestors who practiced fugitivity and marronage, and invites their lived experiences, and embodied knowledge to inform current movements for abolition and Black liberation.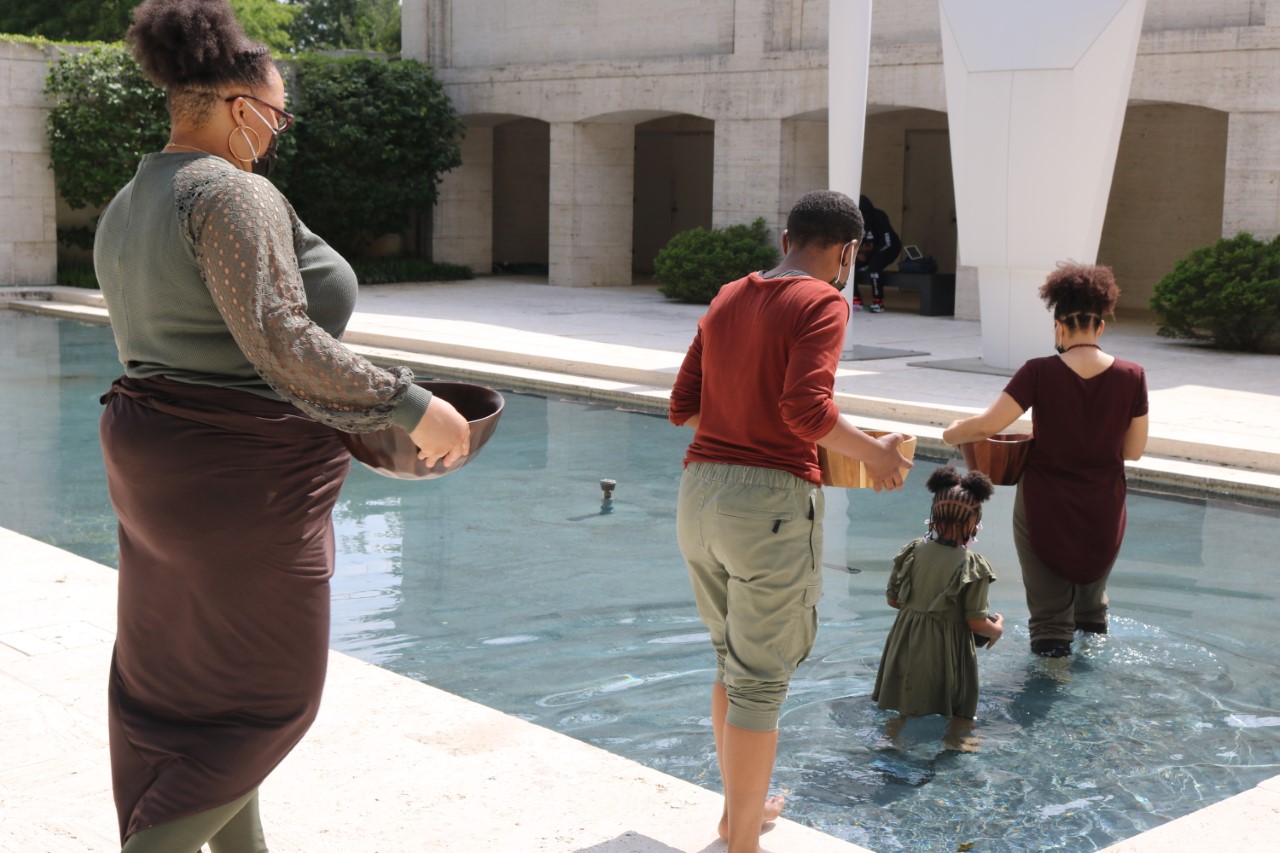 About this Artist
Jessica Valoris
Jessica Valoris is an interdisciplinary artist and community facilitator based in Washington, DC. She weaves together mixed media painting, installation, ritual performance and social practice, to create sacred spaces. Her art activates ancestral wisdom, personal reflection, and community study.  Inspired by the earth-based traditions of her Black American and Jewish ancestry, Jessica engages metaphysics, spirituality, and Afrofuturism in her work. Her art is both balm and blueprint: mapping out pathways for the Black liberatory imagination and reviving recipes for collective care. Jessica collaborates with organizers and cultural workers to facilitate community rituals of remembrance and conversations about reparations, abolition, earth-stewardship, and more.   Jessica Valoris is currently a Culture and Narrative Fellow with The Opportunity Agenda and a recipient of the Washington Award from S&R Evermay. She has completed fellowships with VisArts Studio Fellowship, Public Interest Design Lab, Intercultural Leadership Institute, and Halcyon Arts Lab. Iterations of her recent body of work,…
View Full Artist Bio
Contact Us
For inquiries, comments, and acquisitions, please feel free to contact us any time. We welcome your input and conversation.