Obi Mbu (The Primordial House)
Medium
HD Video Film Box Set
Dimensions
30 minutes, 47 seconds (Edition of 5, 2 APs)
Cost
$12,750
Description
Exploring a panoply of diasporic African myths (Dogon, Igbo, and African-American), I have selected four photographs from my photographic series
Infinite Essence
and my film
Obi Mbu (The Primordial House): An Igbo Creation Myth
(co-directed with Marques Redd) for the
All That Glitters
exhibition. In my artistic practice, I leveraged my training as an engineer to build a camera flash that only transmits ultraviolet light. I meticulously hand paint the nude bodies of Black models with fluorescent paints that only glow under ultraviolet light and photograph them in total darkness. For the fraction of a second that my shutter snaps, a transfiguration happens: the Black body is illuminated as the starry universe itself. I place these glowing bodies into tableaux that are inspired by scenes from the archive of African diasporic myth, and I print the work on aluminum sheets through a process of dye sublimation. The metal substrate connects me to a deep history of African smithing traditions embodied in figures like the Igbo bronze casters of
Igbo-Ukwu
and
Demme Na
, the mythical Dogon smiths that descended from the heavens.
Obi Mbu (The Primordial House)
, which I co-directed with Marques Redd, is the title of the film which will be screened in the exhibition space. This film retells a West African Igbo myth, which focuses on a mysterious pillared chamber (
Ozi-Obi-Chukwu
) at the center of the Primordial House into which the Igbo deity Chukwu dances and where He performs a secret work that leads to the creation of the world. The film presents a 30-minute dance performance that explores the movement of two Black dancers, Corey Bourbonniere and Victoria Watford, illuminated under a backdrop of ultraviolet light. 
Summoning these ancestral narratives in the gallery space, my contribution to
All That Glitters
is a nuanced call for the revival of traditional African knowledge systems and a vibrational recalibration of Black spiritual and artistic production of the early 21st century.
Inquire
Reserve Now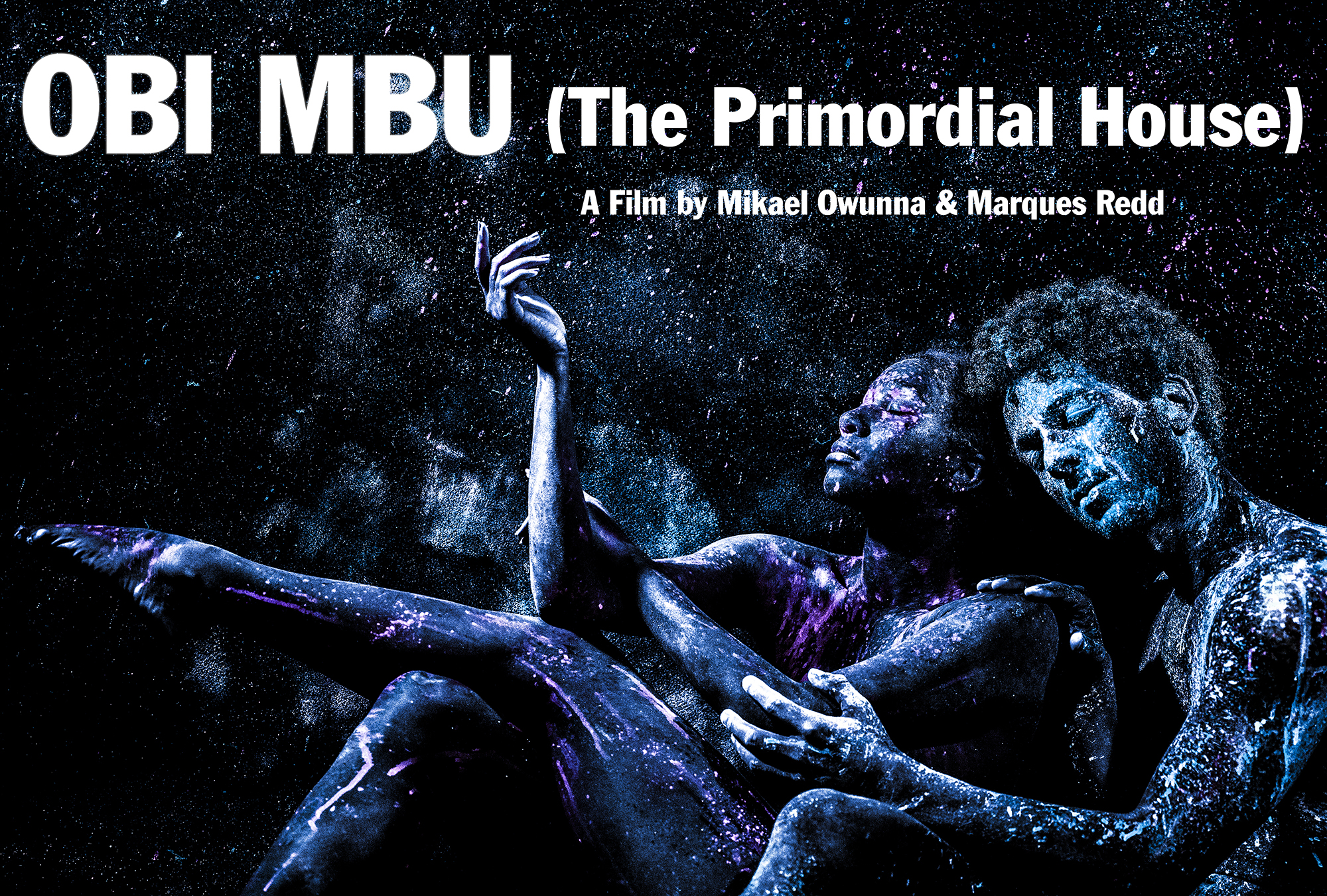 About this Artist
Mikael Owunna
Mikael Owunna is a queer Nigerian American multimedia artist, filmmaker, and engineer from Pittsburgh, Pennsylvania. Exploring the intersections of visual media with engineering, optics, Blackness, and African cosmologies, his work seeks to elucidate an emancipatory vision of possibility that pushes people beyond all boundaries, restrictions, and frontiers.    Owunna's work has been exhibited across Africa, Asia, Europe, and North America and has been collected by institutions such as the Nasher Museum of Art; Museum of Fine Arts, Houston; Equal Justice Initiative; Duke University Pratt School of Engineering; and National Taiwan Museum. His work has also been featured in media ranging from the New York Times to CNN, NPR, VICE, and The Guardian. He has lectured at venues including Harvard Law School, World Press Photo (Netherlands), Tate Modern (UK), and TEDx. Owunna has published two monographs: Limitless Africans (FotoEvidence, 2019) and Cosmologies (ClampArt, 2021). Owunna's multimedia practice includes film, and in…
View Full Artist Bio
Contact Us
For inquiries, comments, and acquisitions, please feel free to contact us any time. We welcome your input and conversation.