Lover's Not
No Longer Available
Completed
2019
Medium
Piping, macramé, wire, and flatback pearls
Dimensions
15"x15"x6"
Cost
$700
Description
I am interested in the ties between domesticity, femininity, fashion, and consumerism and how these affect our day to day encounters. The sculptural wall pieces I make are an unconventional marriage between era-specific jewelry, bodily forms, objects of pleasure, and home decor. They embrace, highlight, and empower women's sensuality and femininity rather than hiding or denying it, as well as acknowledging the awkwardness, humor, and performance that can come with it. These forms reflect my interest in adornment and the body: they resemble anything from bodies to brooches and earrings to nipple tassels.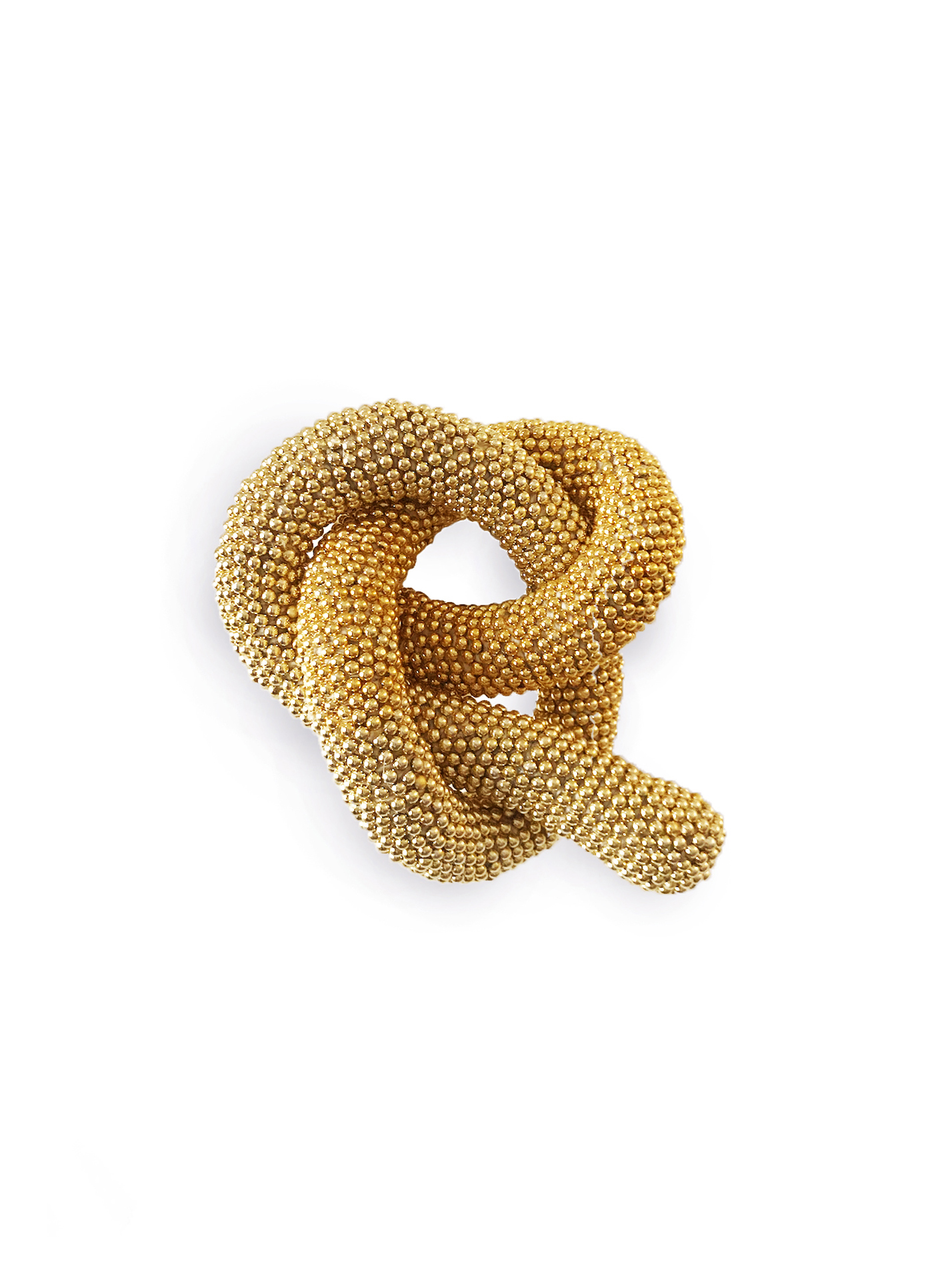 About this Artist
Ali Hval
Ali Hval currently lives and works in Iowa City. In 2019, she received her MFA with Honors at the University of Iowa in Painting and Drawing with a minor concentration in Ceramics. Her work is interdisciplinary, combining painting, fabric, ceramic, sculpture, and installation. She is a 2020 resident at the Chautauqua School of Art in Chautauqua, New York.  In 2015, she was chosen as one of ten recipients for the nationally competitive $15,000 Windgate Fellowship by the Center of Creativity, Craft, and Design in Asheville, North Carolina. Ali graduated summa cum laude with Honors from the University of Alabama at Tuscaloosa in 2015 with a BFA in Painting and Drawing. She has had work in multiple exhibitions across the country, including Site: Brooklyn in New York, South Bay Contemporary in Los Angeles, and the Jackson Dinsdale Art Center at Hastings College curated by Kate Mothes.  An avid muralist, she has completed…
View Full Artist Bio
Contact Us
For inquiries, comments, and acquisitions, please feel free to contact us any time. We welcome your input and conversation.