Johnson
No Longer Available
Completed
2022
Medium
beeswax
Dimensions
42"x36"x18"
Description
Johnson explores a site that was once the reckoning of my budding sexuality and a place of immense physical and emotional abuse. The plan is reified through memory recollection and is structured in the form of a house that my Queerness can no longer occupy. This strange object has become a strange tool to uncover how violence overlaps and mutates our sense of self. The process of disentangling experiences of dislocation within a space that acted as house, and not a home, is arrested in materiality with wax, which acts to preserve and obfuscate. Long used in burial tradition to preserve the appearance of Saints and Martyrs, or the incorruptible, beeswax transforms this object into a sarcophagus of shame filled with remnants of a collapsed time and unknowable space.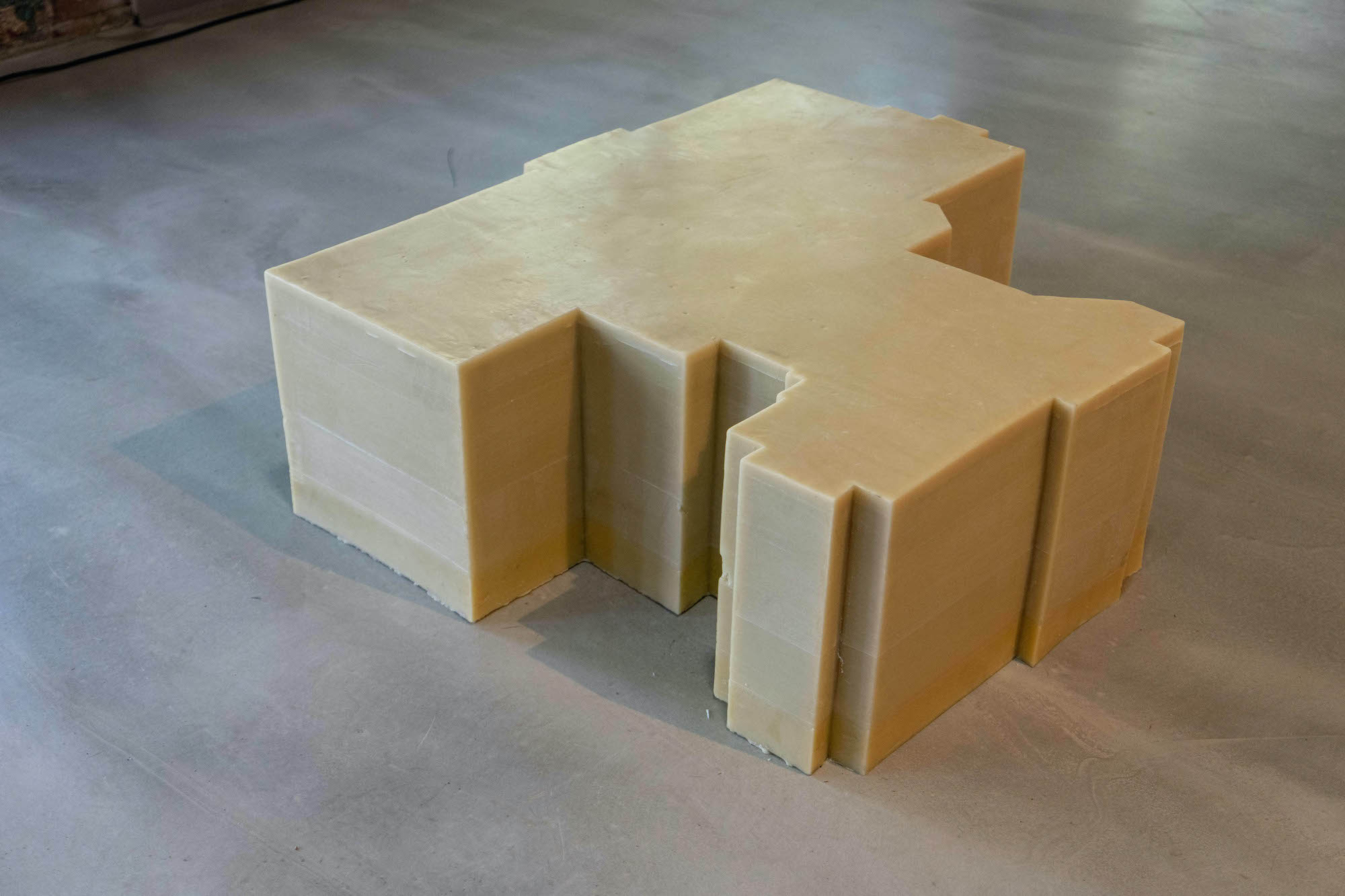 About this Artist
Forrest Lawson
Forrest Lawson draws on the historical uses of abjected blood, as it's tied to Queer identity, from the AIDs crisis through present uses of socio-political tools that continue to relegate Queerness. As an interdisciplinary artist, he draws from Queer and feminist theory to inform sculpture, print, and book arts that align with activist and liberatory practices. He has been awarded the grand prize of ArtFields 2019 and has continued to exhibit and attend residencies both nationally and internationally.
View Full Artist Bio
Contact Us
For inquiries, comments, and acquisitions, please feel free to contact us any time. We welcome your input and conversation.