Deep Blue
No Longer Available
Medium
Encaustic on panel
Dimensions
13 x 17"
Cost
$500
Description
I am inspired by pattern and symmetry, and after experimenting with 9 small panels for many months, I decided to unify them with the lovely cobalt blue and mount them together. This work is created with encaustic wax, a process of painting molten pigmented wax on a surface and then using a heat source to fuse the layers together. There are many many layers on these panels, and if you look closely at the striated edges, you can see the history of colors I tried before I landed on blue! The patterns are created by carving in with pottery tools, and are based on botanical images.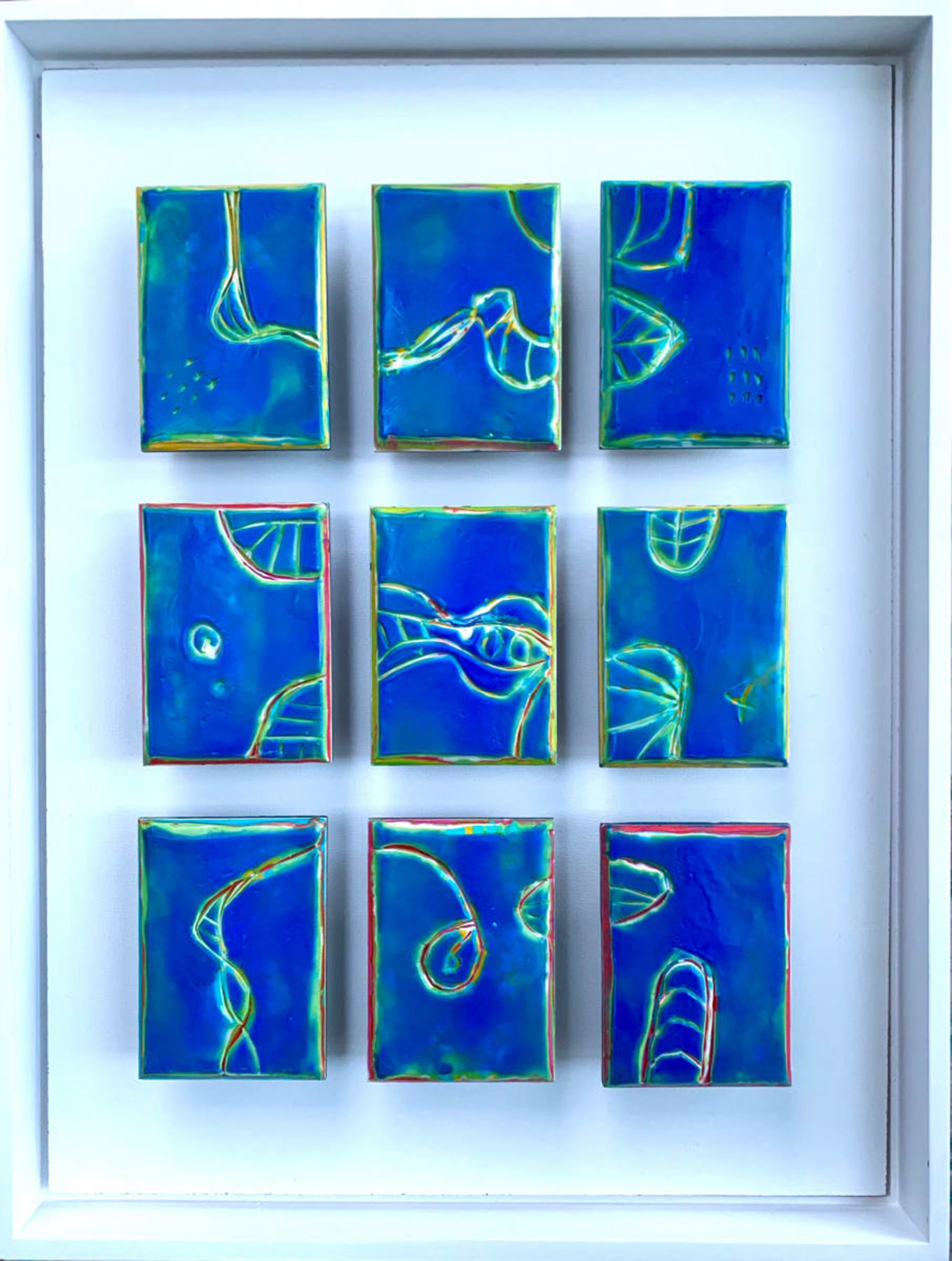 About this Artist
Sally Hootnick
My grandmother was an artist, and encouraged me at a young age to believe that I could follow in her footsteps. Although it wasn't a straight path to that goal, I am thankful that I eventually landed where I belonged. We are products of our environment, and I had much freedom as a child to explore the natural world. My work is certainly influenced by the shapes, patterns, and colors found in nature. More recently, it occurred to me that other factors – the material world- had impact as well. Endless hours of watching cartoons and reading comic books as a child had imprinted a love of outline and bright colorful geometric shapes into my paintings. And a sense of place, in the form of aerial perspective and topography can often be found in my still lifes and abstracts.
View Full Artist Bio
Contact Us
For inquiries, comments, and acquisitions, please feel free to contact us any time. We welcome your input and conversation.