Dance Market
No Longer Available
Completed
2022
Medium
Ceramics, oil pastels
Dimensions
13" x 7" x 1"
Description
I make performances as a practice of reframing colonial relations.
I make performances as a practice of indictment that gives a voice to my feminized Asian identity.
I make ceramics in relation to the body to think about how materials are animated through movement.
I mix materials with movement to demonstrate how the laborious body, the dancing body, creates tension to release objects from their colonial meaning.
I am a Filipina-American artist and a daughter of immigrant farmworkers in Delano, California, home to the Table Grape Strike. Witnessing repetitive, monotonal labor from a young age informs my experimentation with movement—its racialized and feminized history. As a choreographer who works with ceramics, sculpture, film, and story-telling, I develop an aesthetic grounded in the textuality of objects, experimenting with how my bodily movements translate into objects and how they become a conduit that reevaluates colonial relations.
Using dance and my family's immigration stories as a substrate, I vacillate in and out of conventional gestures exploring and integrating other mediums and materials with movement. Drawing from experimental and Philippine traditional dances and ceramics, I aim to uncover generational histories to reveal the deep-seated politics embedded inside individual experiences. Prioritizing the individual and the personal with satire and dark humor, I develop absurd realities by attempting to literally quantify life situations and personal experiences. In this attempt, I expose the ridiculous nature of institutional policies and social constructs used to regulate perceptions and ideologies about race, colonialism, and immigration.
My life experience as a Filipina-American woman informs my process. I utilize indictment as an artistic and political practice to voice the urgency to speak about contemporary social issues. Indictment becomes a form of subtle and subversive activism inviting viewers to reflect on their own experiences in relation to my work.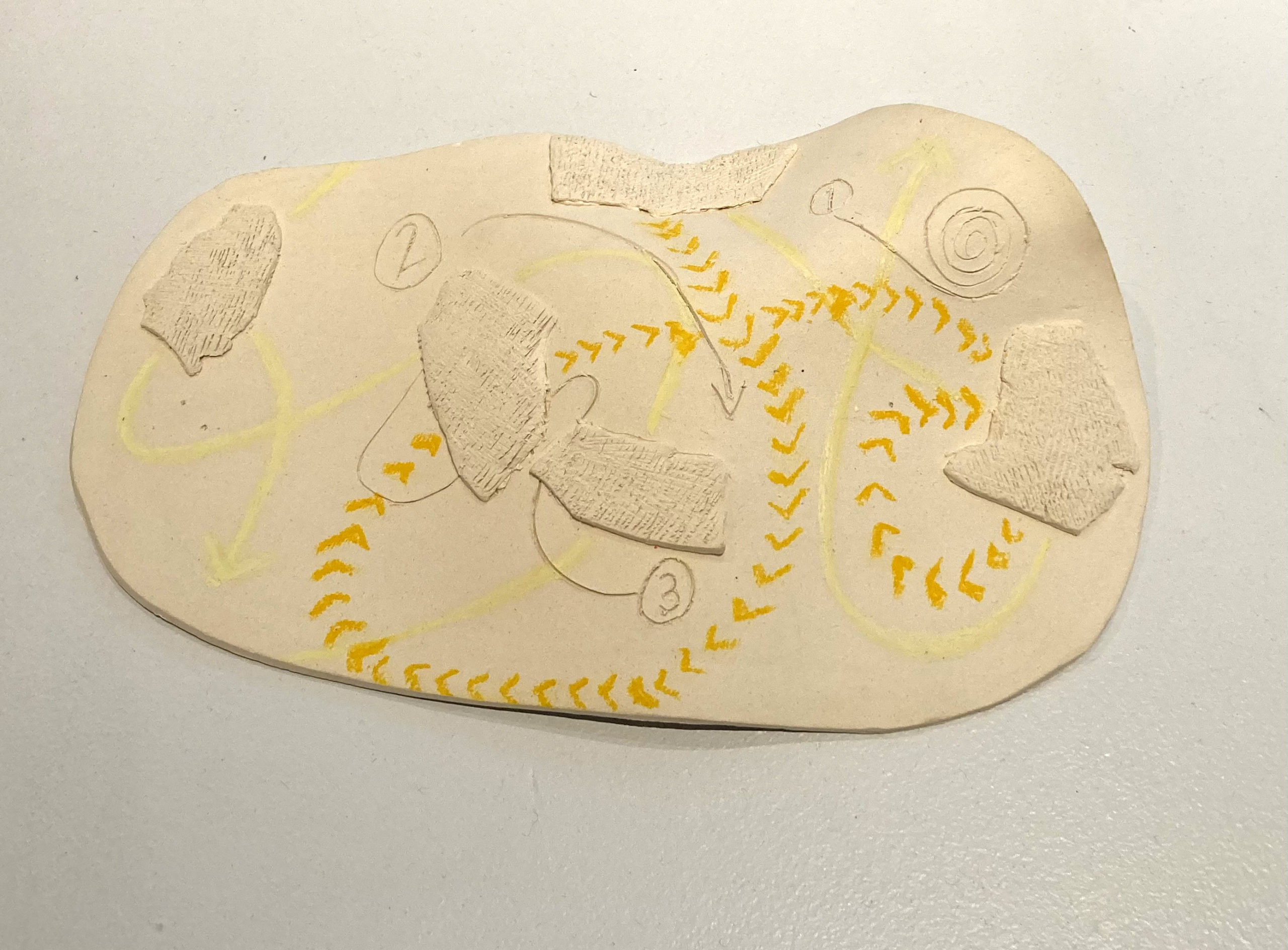 Contact Us
For inquiries, comments, and acquisitions, please feel free to contact us any time. We welcome your input and conversation.