Blooming Collection – Earrings 1
Medium
Sterling Silver, flowers and resin - round
Dimensions
1.25" x 1.25"
Cost
$268
Description
Blooming Collection: After a long gestation period some seeds take root. The process of evolving can be challenging and is often done in solitude. Trust the process and allow your spirit to blossom. InquireReserve Now
About this Artist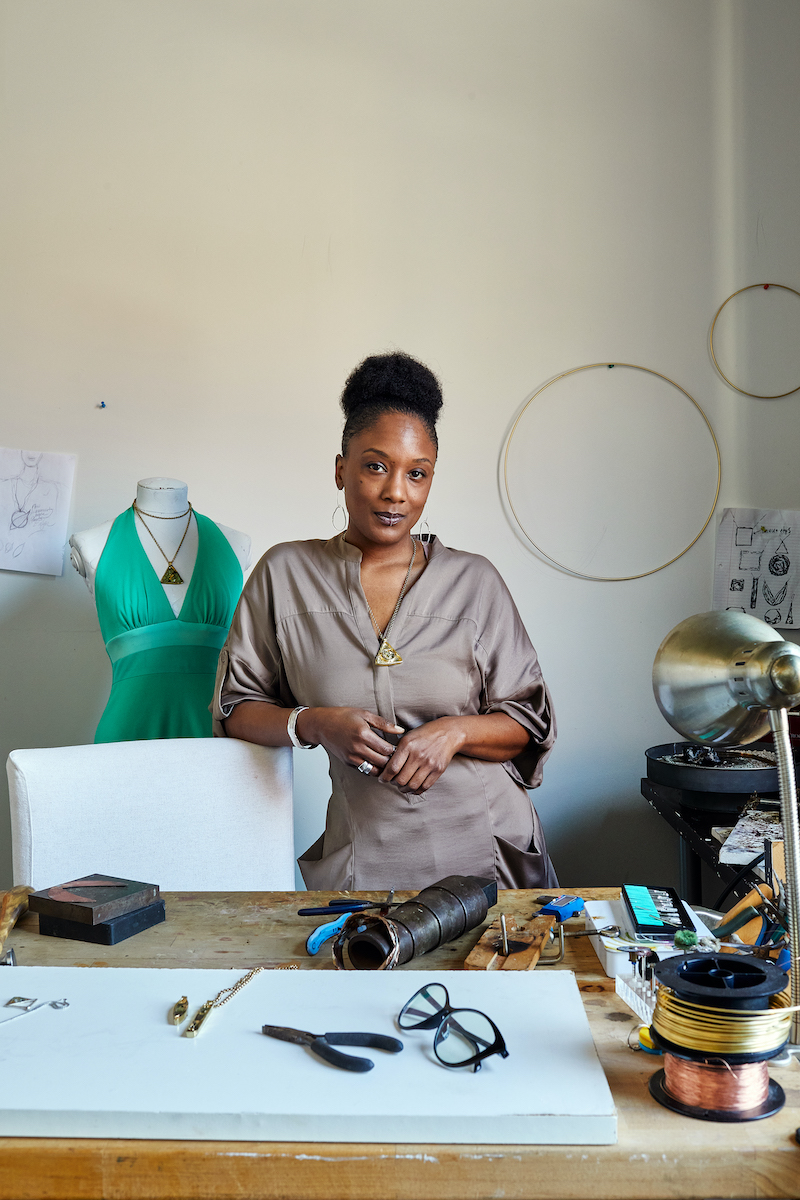 Tracey Beale
Tracey Beale is an artist and jewelry designer specializing in sterling, copper, gold and brass metals. Her work is spiritually driven and experimental. She's inspired by ancient African artifacts and adornments and is particularly drawn to ancient Egyptian jewelry designs.  "Egyptians established many of the jewelry making methods we use today. Their designs had meaning and purpose. I aspire to do the same with my work. Metal is beautiful and God-made, it has a lifetime longer than the one we're living. Working with metal feels is like creating a legacy. I hope my designs and the stories that inspired them are passed down through generations."    Tracey honed her production skills as an interactive jewelry artist for national concert tours featuring, The Roots A Tribe Called Quest and others. She is a vocalist in the free jazz group Konjur Collective. The group is the current artist in residence with CLLCTIVSOUND.  She has…
View Full Artist Bio
Contact Us
For inquiries, comments, and acquisitions, please feel free to contact us any time. We welcome your input and conversation.