Alternate Arrangement 12
No Longer Available
Medium
Paper, Found Objects
Dimensions
44" x 20" W x 12"
Description
There is structure and design inherent in the natural world which we constantly draw from and take for granted. We generally fail to acknowledge the skill, time, and detail required to manifest the intricate structures found in objects we encounter regularly -- such as those found in bird and wasp nests, beehives, spider webs, rock formations, anthills, feathers, and countless others. Samuelle's work, especially the large-scale installations, reference these forms – inspiring contemplation. These natural forms are often met with human made, found objects. Her installations continue to grow and manifest in exhibitions internationally.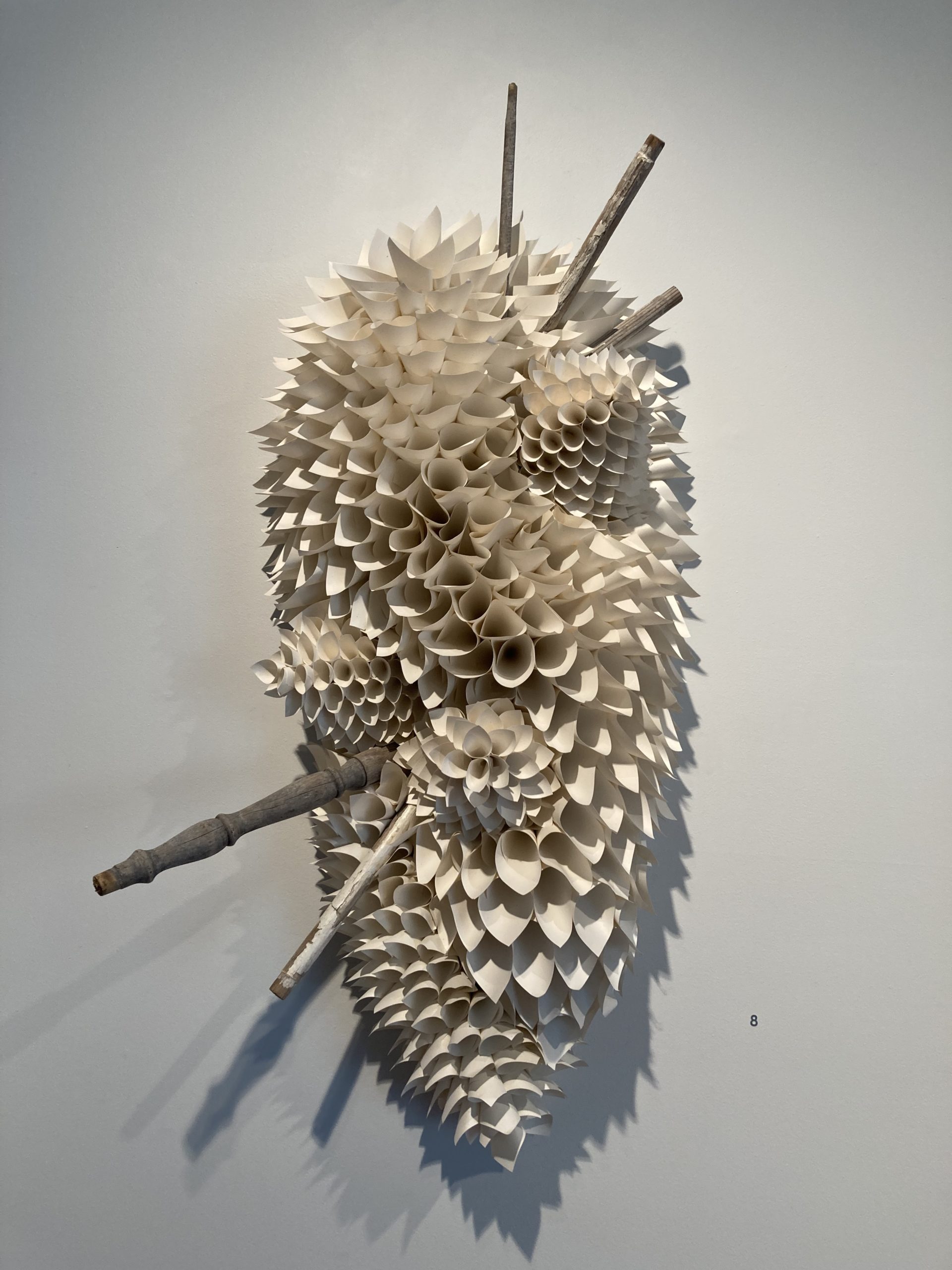 About this Artist
Samuelle Green
Samuelle was raised in rural Pennsylvania and attended Tyler School of Art in Philadelphia and Parsons School of Design in New York. After graduation she continued to live and work in Brooklyn, NY for 18 years before renovating an 1800's building into a studio and art space in her hometown in Pennsylvania where she continues to develop her work. 
View Full Artist Bio
Contact Us
For inquiries, comments, and acquisitions, please feel free to contact us any time. We welcome your input and conversation.