After the Fall
No Longer Available
Medium
Watercolor and Ink on Arches paper
Dimensions
13" x 13" framed
Cost
$275
Description
Landscapes, observed and conceptual, are the subject of my most recent work.  Recollections of my life and travels make my paintings personal and significant.
Observers often relate to my work in a personal way as they too are reminded of a meaningful place and time in their own lives. Drawing and painting have long been my means of artistic expression.  Watercolor lends itself to the flow of the unexpected.  Drawing allows me to refine the images I choose to explore. Interpretive color, thoughtful composition and imagined scenes of the natural world combine to create a sense of mood and mystery.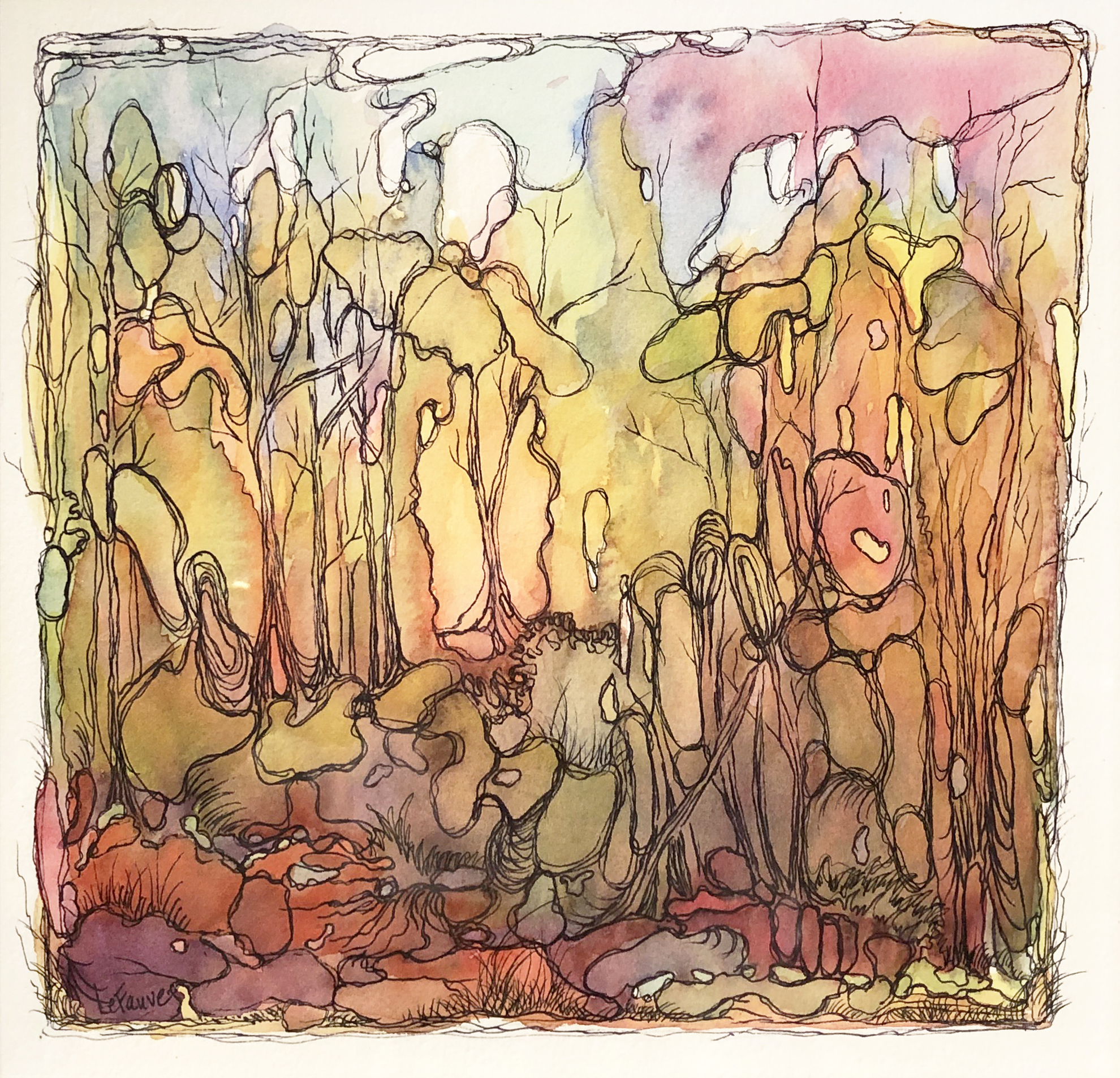 About this Artist
Lynn LeFauve
Lynn LeFauve is an artist/educator living outside NYC and in Chautauqua, NY.  As a painter, her work focuses predominantly on imagined and perceived landscapes and cityscapes.  She prefers to work in oils and water based mediums, incorporating linework and drawing.  As an educator, LeFauve taught art at the high school level for over 35 years in the Buffalo area. She was an exhibiting member of the Buffalo Society of Artists.  Lynn has spent all or part of every summer at the Chautauqua Institution for over 40 years. She has taught painting and drawing in the Special Studies program at Chautauqua for over 20 years.  She has also spent the last 10 summers on staff at the Strohl Art Center working, until recently, as manager of The Gallery Store.
View Full Artist Bio
Contact Us
For inquiries, comments, and acquisitions, please feel free to contact us any time. We welcome your input and conversation.