recycled project no.1&2
No Longer Available
Completed
2022
Medium
reduction woodcut, sharpie, masking tape
Dimensions
14" x 17" each
Description
Growing up poor, you make art in the most unexpected ways. I've always been conscious of the way capitalism and art conflate; in America, fine art is often portrayed as high-end, consumption of art is linear, and material and resources are inaccessible. As artists we often feel the pressure to make something so new, innovative and original but thinking this way made me feel like my work was a gimmick. A new process emerged for me when I began to center the word palimpsest in my work. Palimpsest is a manuscript or written material where information is written and rewritten, layered, overlapped and lost.

 

My application of this began as I used my old work to generate new ideas. My art feels no pressure to be polished, it remains an honest record of my patterns and cycles.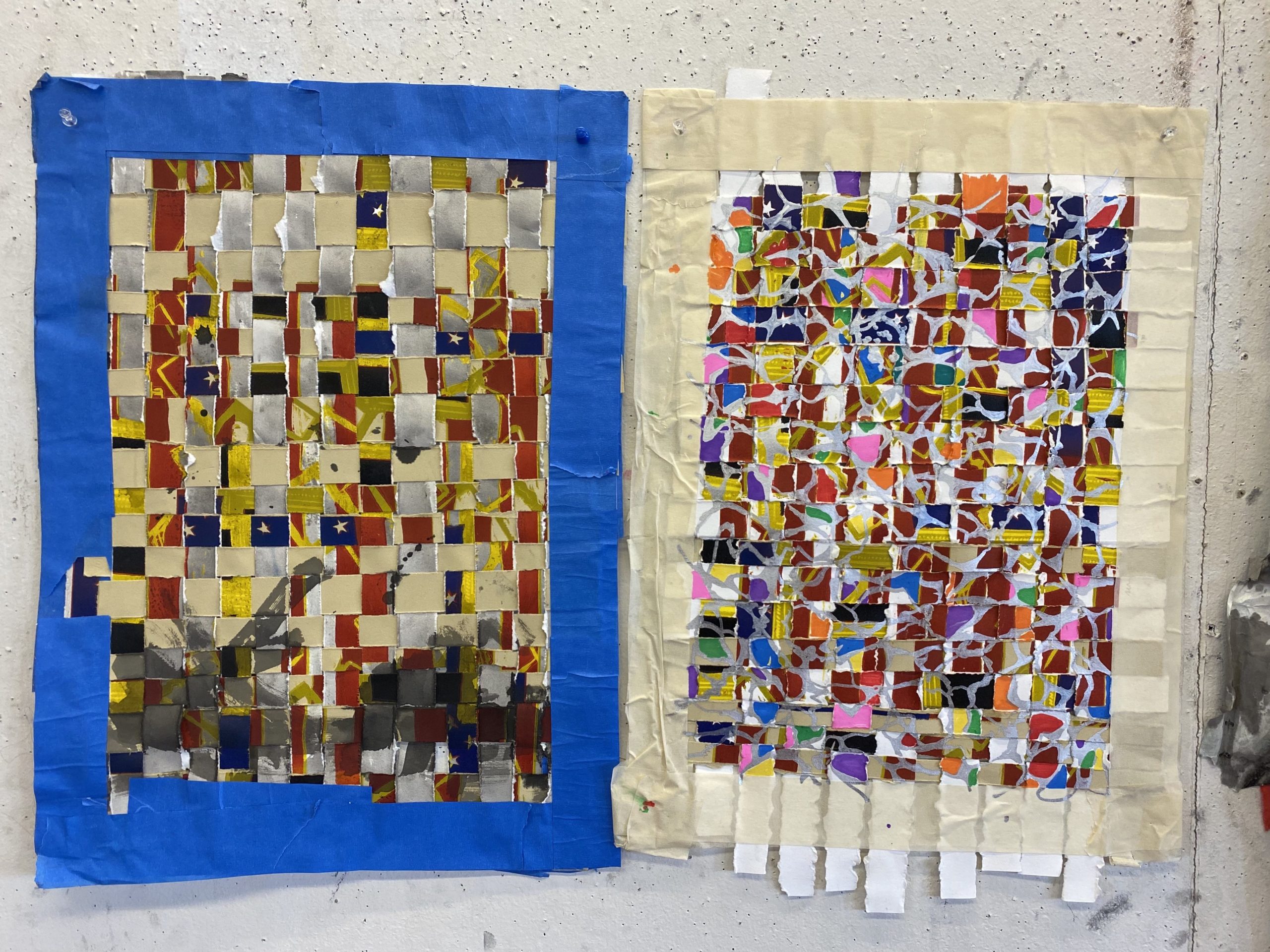 About this Artist
Sehjin Kim
Sehjin is a visual and verbal communicator, whose practice focuses on repetitive processes. They first began by participating in NYSSSA Visual Arts program 2014-2016 where they returned to the program as an Intern their final year. From there, they attended RISD Pre-college program in 2017, and produced their painting that was awarded LIU Post's Advanced Visions 14: High School Artists of Excellence Juror's Award (2018). In the winter months, they attended Cooper Union Outreach program Fall 2017, Winter 2018, and Fall 2018. In 2022, they received their BFA in Studio Arts at Syracuse University, where they were awarded the SOURCE Grant in 2020.
View Full Artist Bio
Contact Us
For inquiries, comments, and acquisitions, please feel free to contact us any time. We welcome your input and conversation.