Light Bulb (drawings), edition of 12
Completed
2023
Medium
graphite, paper, wood, electronics, LED
Dimensions
12" x 12" x 2.25"
Cost
$625
Description
Jeremy Boyle and Mark Franchino began a collaborative practice in 2012, exploring common interests in their individual studio practices and artwork. Their forthcoming exhibition at CVA's Bellowe Family Gallery will be their seventh solo exhibition of collaborative work, with each a further blurring of authorship between the two. 
They approach their work with an interest in everyday objects and systems, a refined sense of craft, inventive processes, a clean and minimalist aesthetic, allowing room for play and humor. Their site-specific installations often springboard from an ongoing investigation into the forms and functions of the utilitarian systems that surround us, such as electrical conduit and heating ducts. Their work is primarily sculptural, sometimes drawing, often made from wood, sometimes in multiple and sometimes functional.
Inquire
Reserve Now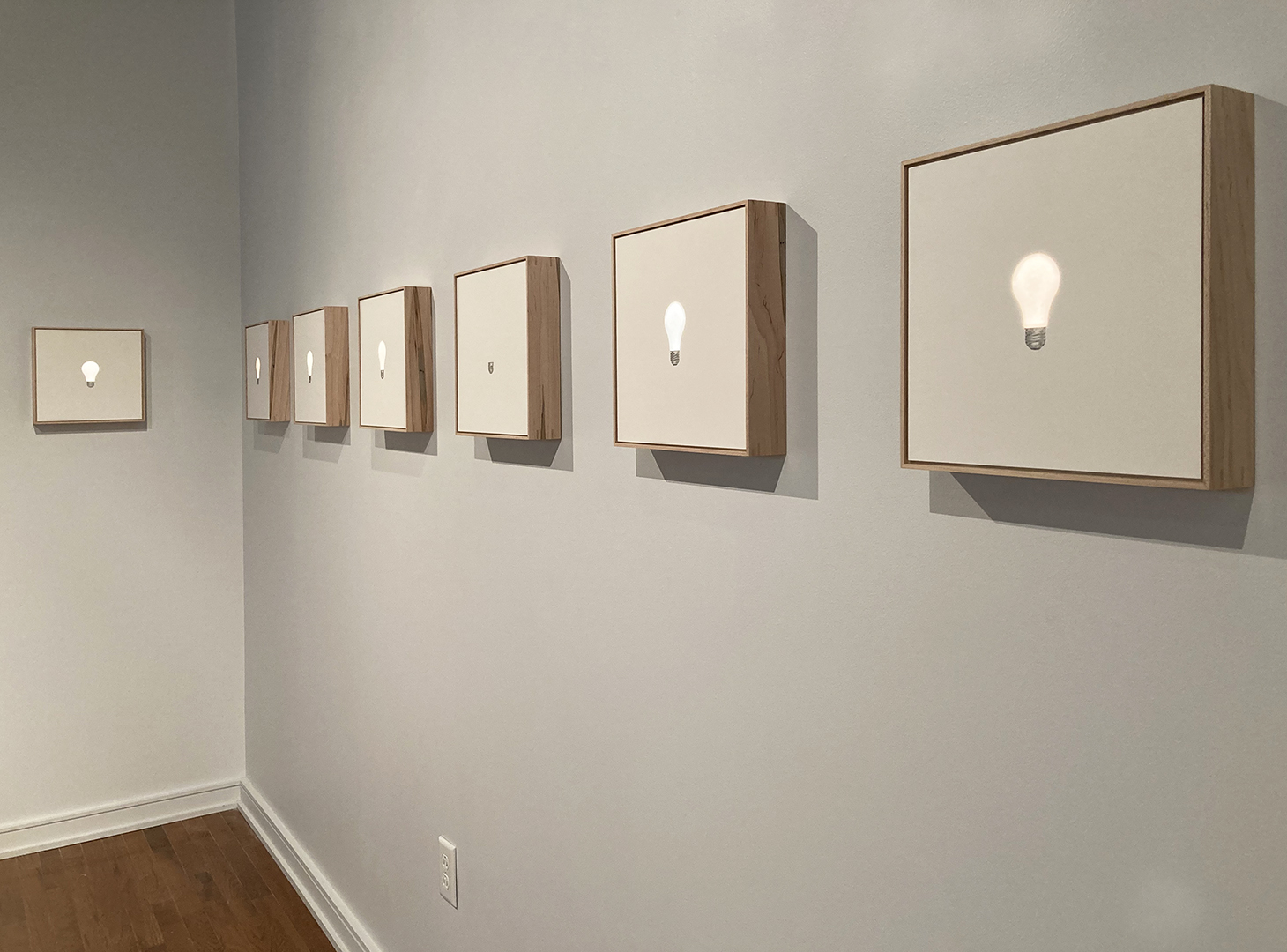 About this Artist
Jeremy Boyle & Mark Franchino
Jeremy is a visual artist, musician, engineer and educator. He was a founding member of the Chicago group Joan of Arc, performing and recording with a series of self-designed analog and digital synthesizers. His artwork often bridges between music, art and performance and has been exhibited in major cities across the US. He received the Heinz Creative Heights Award, was PCA Emerging Artist of the Year, completed a residency at the Mattress Factory and has received funding for his art and technology-focused education work from the Grable Foundation, Heinz Endowments, and Sprout Fund.  Mark is an artist, designer, craftsperson, and educator living in Western PA. With a broad approach to media, his drawings, prints, sculptures, and installations have been shown in more than 100 group and solo exhibitions nationally and internationally. His work in recent years has expanded into furniture and other functional objects, expanding his interests in the…
View Full Artist Bio
Contact Us
For inquiries, comments, and acquisitions, please feel free to contact us any time. We welcome your input and conversation.