"Libera
No Longer Available
Medium
Acrylic, glockenspiel and wood on panel
Dimensions
24 x 20"
Cost
NFS
Description
I have been exploring skin as a concept in my work. When I was younger, I would pick the inner corner of my thumb trying to cope with stress - I learned that it's called excoriation disorder. When I accidentally discovered that I can peel the dried acrylic paint rather than my own skin, I've realized that my neurosis can transform into beautiful things. I focus on the medium and the language of painting to create dialogues about multiple identities, history and my Korean background. Instead of painting with a brush, I cast and pour paint, then peel the paint bits and assemble them like a collage. The process ultimately changes the identity of painting into something else, not quite sculpture but not quite painting and often looks like they are made with some materials other than just paint. I try to instill the idea of assimilation which parallels my experience as an immigrant of not fully being Korean nor American.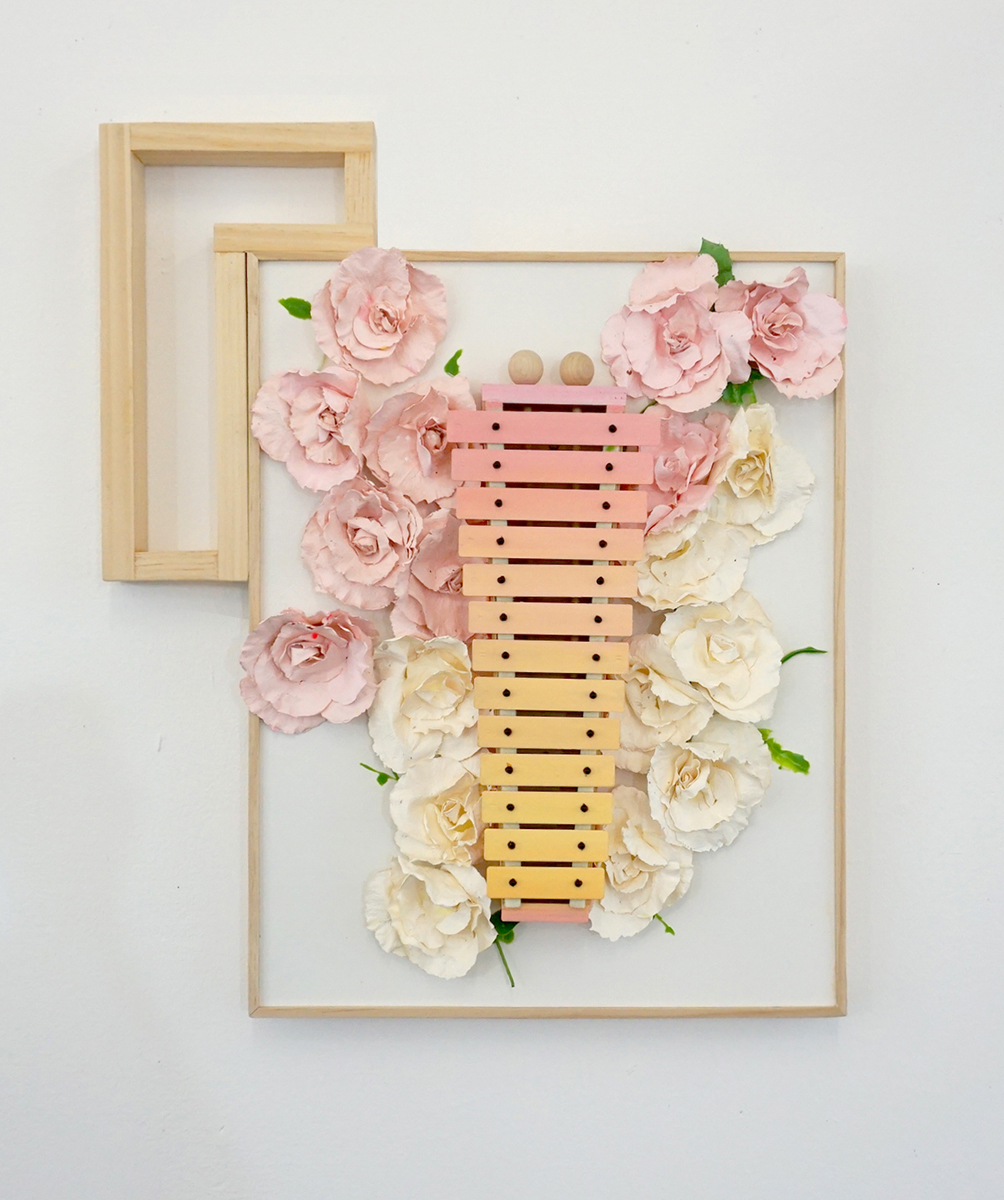 About this Artist
Kate Bae
Born and raised in Busan, Korea, Kate Bae (She/her) is an immigrant artist and independent curator based in New York. She holds an MFA from Rhode Island School of Design and a BFA from the School of the Art Institute of Chicago, both in painting. Bae has exhibited nationally and internationally including solo shows at the Sunroom Project Space in Wave Hill, Bronx, NY and the Deiglan Gallery in Akureyri, Iceland. She is a grant recipient from Real Art Award, MVP Chapter Lead Grant from Malikah Gender Justice Institute, Ora Lerman Trust, Creative Capital Professional Development Program and the NYFA Immigrant Artist Mentoring Program and has attended numerous residencies including Golden Foundation, the Studios at Mass MoCA, Trestle Gallery, the Wassaic Project, Chashama, Lower East Side Printshop Keyholder and Chautauqua School of Art residency.
View Full Artist Bio
Contact Us
For inquiries, comments, and acquisitions, please feel free to contact us any time. We welcome your input and conversation.