Formation
No Longer Available
Completed
2016
Medium
porcelain, plexiglass
Dimensions
14" x 12" x 5"
Cost
$2000
Description
Most scholars agree that blackwork embroidery originated with the Moors, but was described as "Spanish work" throughout Europe - the African history erased in the hands of white women. Even so, I was drawn to the innocence of embroidery, especially as a traditional pastime for young girls so different from the pursuits expected of girls in the digital age. Globally, girls still labor to be seen as equals, find their voice, defend their choices, while being endlessly critiqued. And yet, girls are increasingly finding solidarity in younger political and cultural role models, especially those of color. Blackwork, then, is an intersection of labor, innocence, girl power, and white ideals of beauty and industry. The painstaking, meditative aspect of embroidery reminded me of the slowness of hair growth. Across the world, women and girls grow their hair for money. Different nationalities are prized for their virtues, but the hair dealer I met in China said Chinese hair was the best for wigs because it can mimic any texture or style, and be transformed into any color. We live in a world where identity can be manufactured and appearances appropriated without concern or even awareness. We question and desire authenticity of the other.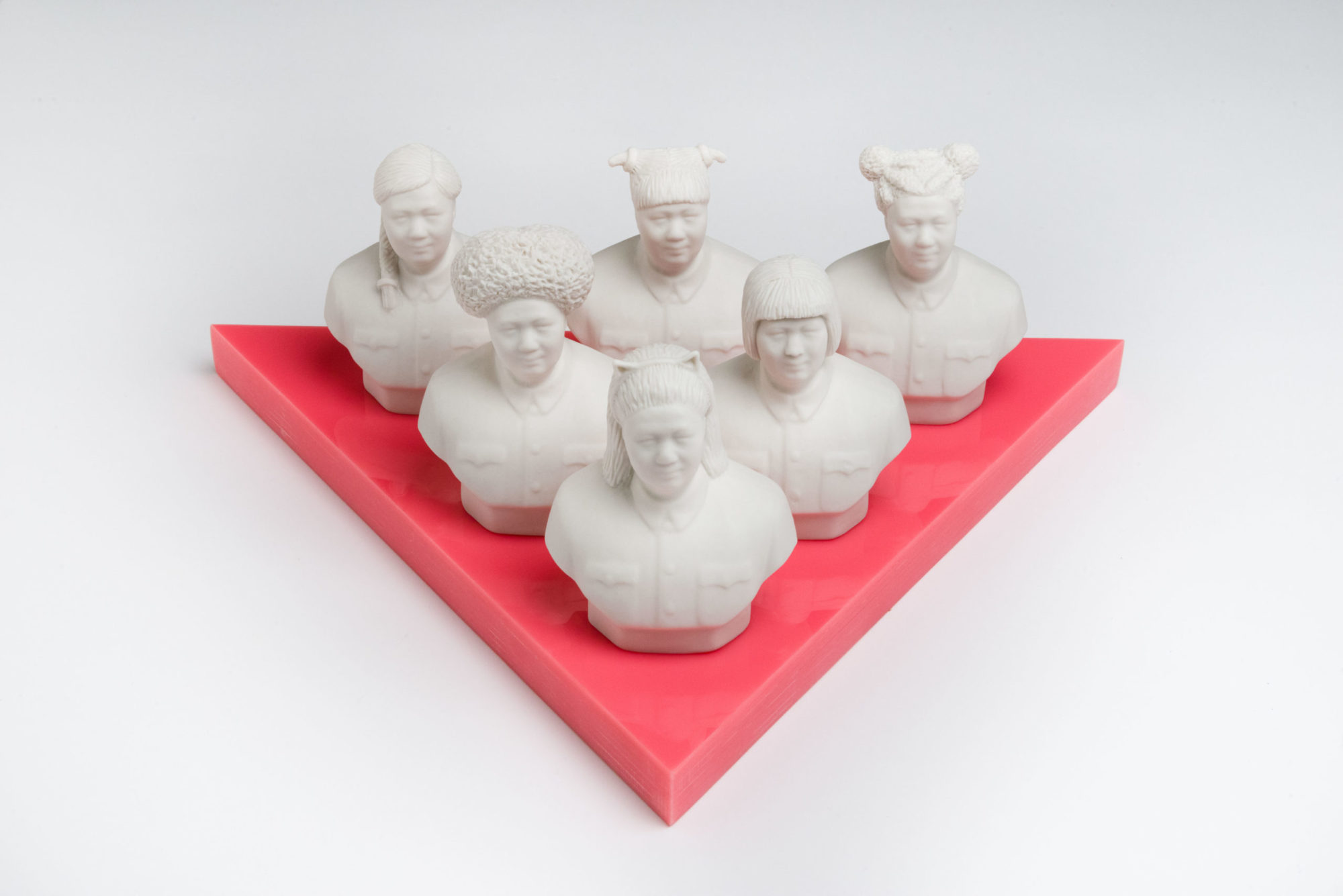 About this Artist
Jennifer Ling Datchuk
Jennifer Ling Datchuk was born in Warren, Ohio and currently lives and works in San Antonio, Texas. She is an Assistant Professor of Studio Art at Texas State University in San Marcos, Texas. As the child of a Chinese immigrant and grandchild of Russian and Irish immigrants, the family histories of conflict she has inherited are a perpetual source for her work. She captures this conflict by exploring the emotive power of domestic objects and rituals that fix, organize, soothe, and beautify our lives. Trained in ceramics, her works often use a myriad of materials ranging from porcelain to fabric or embroidery. Datchuk holds an MFA in Artisanry from the University of Massachusetts Dartmouth and a BFA in Crafts from Kent State University. She has received grants from the Artist Foundation of San Antonio as well as Artpace to research the birthplace of porcelain in Jingdezhen, China. In 2016, she…
View Full Artist Bio
Contact Us
For inquiries, comments, and acquisitions, please feel free to contact us any time. We welcome your input and conversation.