Defonte's
Completed
2023
Medium
Oil on canvas
Dimensions
18" x 18"
Cost
$1,250
Description
My art is about observation and interpretation of the built environment. I focus on decaying, peeling, structures, and infrastructure around us. My eye is drawn to combinations of pattern, texture, color, and lighting that I
attempt
to capture and replicate.
I've
collected these types of images for decades and brought them to life in three-dimensional reliefs, oil, and acrylic paintings. My purpose is to draw viewers' eyes to the visual appeal I find in these images that they might miss when in sight but can discover in the context of art.
Inquire
Reserve Now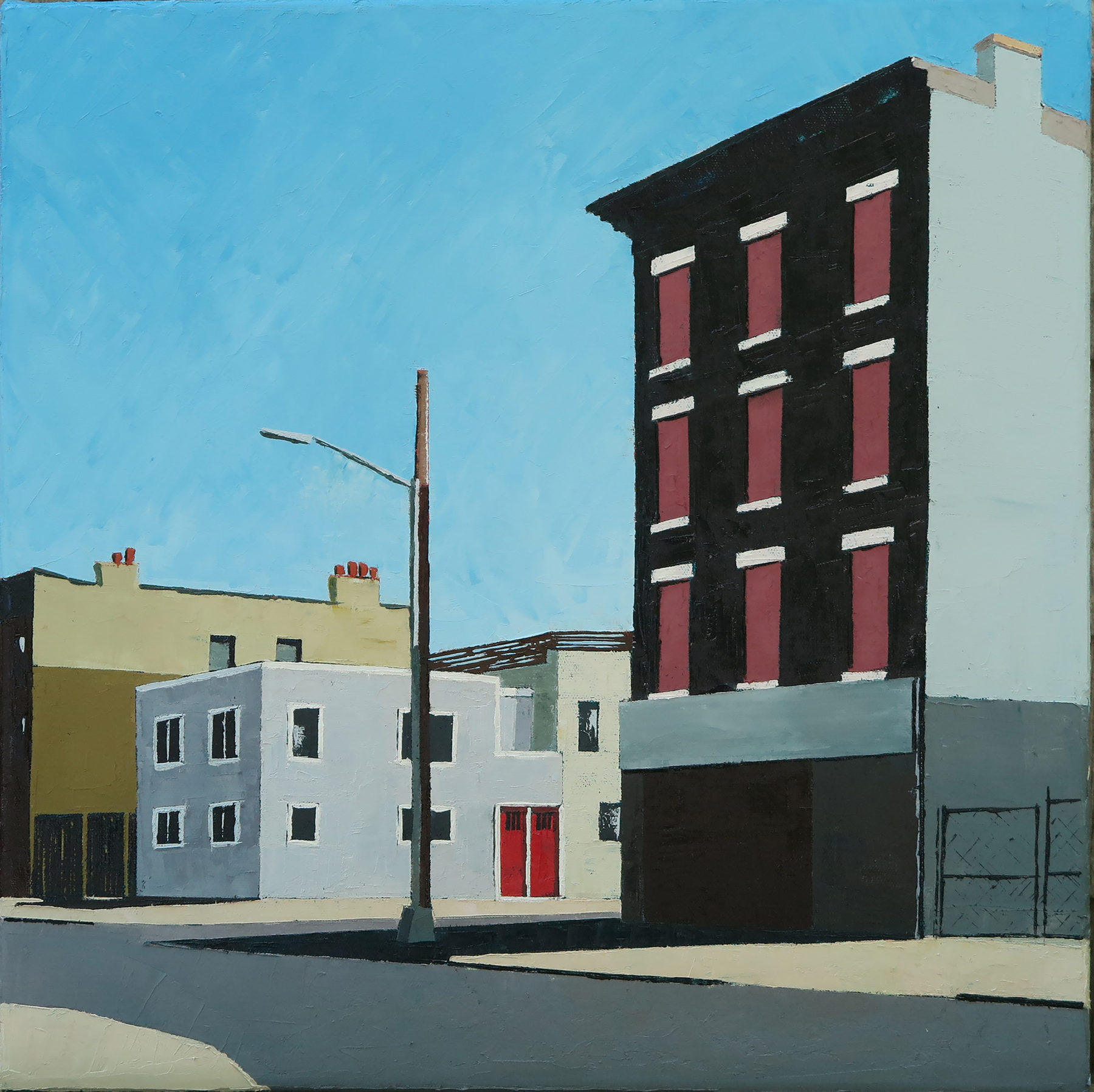 About this Artist
Jeff Drake
I studied Industrial Design at Philadelphia College of Art (now University of the Arts) and Syracuse University. After graduation, I moved to Boston where I created graphics and architectural models for a consulting firm involved in fire investigation. I then decided on a freelance career and started building architectural models for lawyers to use in the courtroom. I specialized in producing three-dimensional reconstructions of fire and accident scenes. I participated in investigations and created exhibits for a variety of legal cases including the fire at Malden Mills in 1995, the Station Nightclub fire in 2003, and the Danvers, MA explosion of 2006. In 2002, I began creating wall sculptures inspired by industrial and rural architectural images. In 2011 I switched my medium to oil on canvas.
View Full Artist Bio
Contact Us
For inquiries, comments, and acquisitions, please feel free to contact us any time. We welcome your input and conversation.