1 by 4. No. 1 复件
No Longer Available
Completed
2019
Medium
Unfired grey clay, grey acrylic paint, light coral acrylic paint wash
Dimensions
100" x 80" x 0.15"
Description
My work explores the tension between artificial space and natural space. I am drawn to surface and materiality: solid and liquid, striated and smooth, city and landscape. I am interested in time as a physical material. My clay drawings focus on textures and shapes that mark the time related to my body's movement. Methods I use include the hand pressing of clay and finger marks to record time as well as lapsed time. The clay drawing installation process begins with me putting wet clay on a wall that dries slowly and eventually peels off. As time passes, the installation will decay to fragmented clay scattered on the floor. The crumbled clay has the history of being touched and it will leave its residual history on the wall as a palimpsest. Once the work is de-installed, the residue, washing and tracing will become part of the next work. In this way, the work lives with its current, residual, and palimpsest states simultaneously. These "moments" and "happenings" that arise and fade through the duration of the installation reflect the abstract nature of memory. If the clay wants to be fragile, like time, I prefer to let it be fragile. We can then stand back and watch the "happenings" of the material and how it changes with keen observation.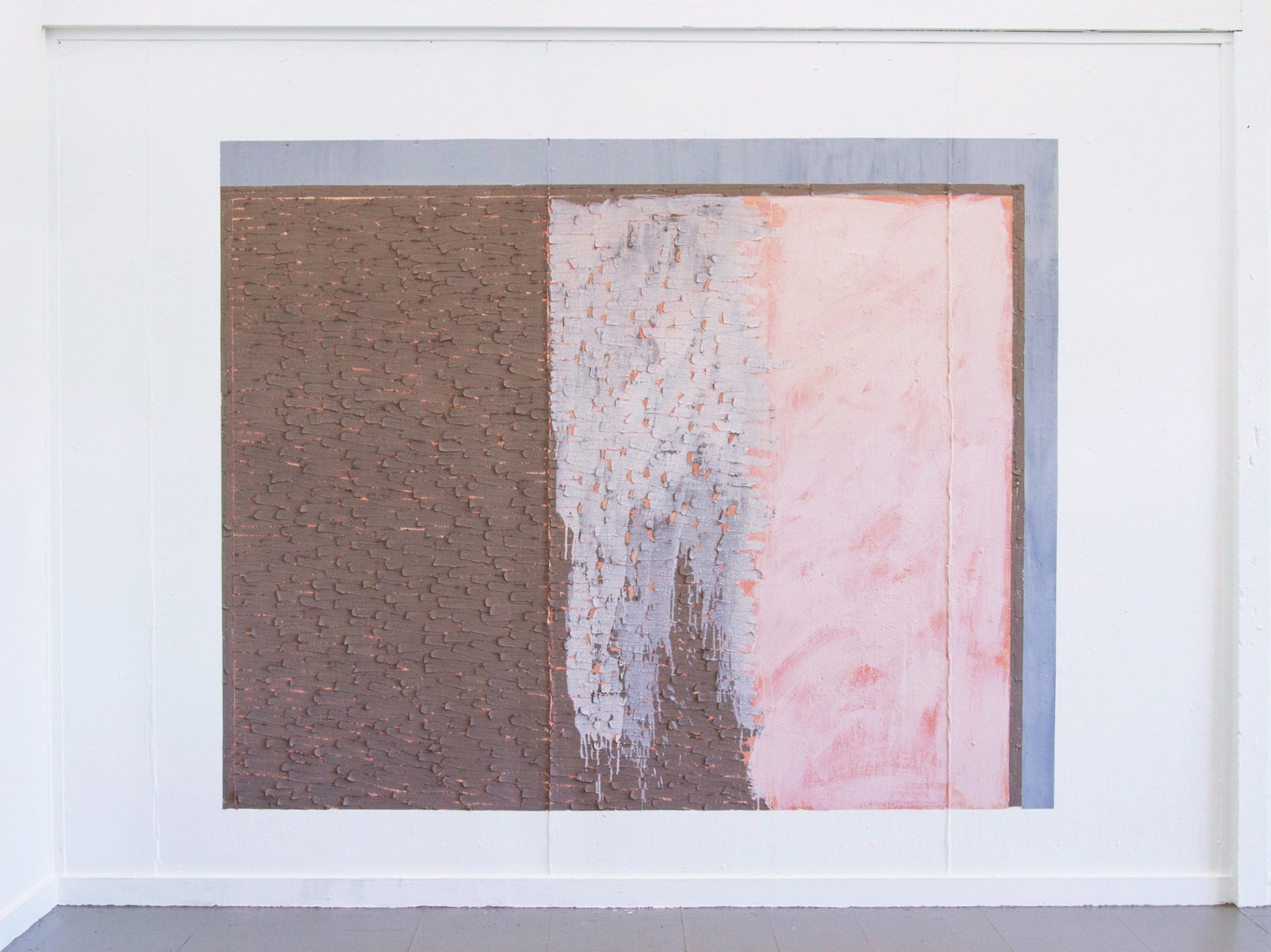 About this Artist
Yewen Dong
Yewen Dong received her MFA in Ceramics from the School of the Art Institute of Chicago in 2017 (SAIC), and a BA from the China Central Academy of Fine Arts in 2013. She has presented her work at the Ulrich Museum of Art, Wichita; American Museum of Ceramic Art, California; Society for Contemporary Craft, Pennsylvania; Muskegon Museum of Art, Michigan; Mana Contemporary Chicago, Illinois; and Officine Saffi, Italy. She has received awards including the MacDowell Colony Fellowship, and the Anderson Ranch Arts Center Fellowship.
View Full Artist Bio
Contact Us
For inquiries, comments, and acquisitions, please feel free to contact us any time. We welcome your input and conversation.